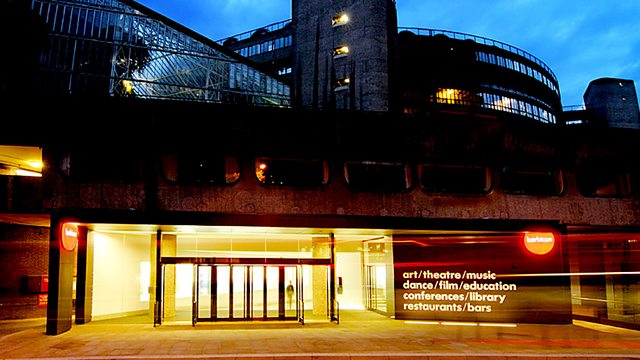 LSO - Sibelius, Turnage, Beethoven
Live from the Barbican Hall in London
Presented by Martin Handley.
The first of two concerts this week celebrating the music of Mark-Anthony Turnage, live from London's Barbican Hall. Daniel Harding conducts the London Symphony Orchestra in music by Sibelius and Beethoven, as well as Turnage's 'From the Wreckage', composed in 2004.
Sibelius: Tapiola
Mark-Anthony Turnage: Trumpet Concerto ('From the Wreckage')
8.10: Interval
8.30:
Beethoven: Symphony No 3 in E flat major ('Eroica')
Hakan Hardenberger (trumpet)
London Symphony Orchestra
Daniel Harding (conductor)
Mark-Anthony Turnage, one of the leading British composers of his generation, begins a mini-residency with the London Symphony Orchestra tonight, continuing on Thursday with the word premiere of his orchestral work 'Speranza'. The LSO's Principal Guest Conductor Daniel Harding is joined in this concert by Swedish trumpet virtuoso Haken Hardenberger in a piece described by The Times as 'outstanding: the music begins hellishly but gradually picks up a bluesy swing. I was mesmerised.' Daniel Harding can already look back on a glittering conducting career, yet he is still only in his thirties: he is currently also Music Director of the Swedish Radio Symphony Orchestra, and is a regular guest with the Vienna Philharmonic and the Dresden Staatskapelle. We look forward also to his interpretations of Sibelius' portrayal of the Finnish forest God Tapio, and Beethoven's mighty 'Erioca'.
l.
Last on