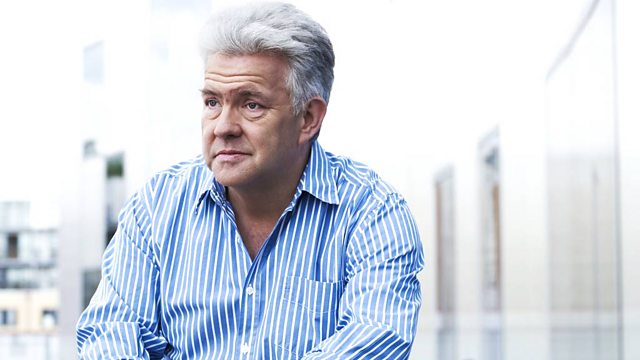 James Yorkston, Polarbear, Sophie Hannah, John Hegley
Ian McMillan presents Radio 3's 'Cabaret of the Word' from Gorilla in Manchester with James Yorkston, Polarbear, Sophie Hannah and John Hegley.
James Yorkston is a folk musician from Fife and an early member of the group of artists known as 'The Fence Collective'. His songs have been described as being 'not so much written, as carefully retrieved from your own subconscious, played with an intuition bordering on telepathy.' He plays new songs from the album 'I was a Cat from a Book' ( Domino), 'Border Song' and 'A Short Blues'.
The incomparable John Hegley began his poetry career in 1980, and is now publishing his 19th book - 'Love, Peace and Potatoes' (Serpent's Tail). He shares poems about his grandparents and performs new work commissioned for 'The Verb', addressed to one of his favourite writers, DH Lawrence.
Sophie Hannah is the author of six internationally bestselling psychological thrillers - the latest of which is 'The Carrier' (Hodder and Stoughton). She explains why she created a character who confesses to a murder but claims he has 'no motive'.
Last on