Richard III Bones, Victorian Cross-Dressing, Hitchcock, Jared Diamond
Listen in pop-out player
Matthew Sweet discusses the King in the car park. What does the University of Leicester's new discovery about Richard III's bones reveal about one of Britain's most vilified monarchs? With historian Jonathan Healey and human remains sociologist Tiffany Jenkins.
We review the new film Hitchcock, and the intrigue surrounding the role that his wife, Alma, had to play in his career and reputation. With Nathalie Morris from the BFI
Matthew talks to Pulitzer Prize-winning geographer Jared Diamond, whose new thought-provoking study of tribes from New Guinea to the Kalahari Desert asks what we can learn from such societies.
And we look at cross-dressing in the late nineteenth century with biographer Neil McKenna. The extraordinary story and sensationalist trial of Fanny and Stella sent ripples through Victorian propriety.
Produced by Farah Jassat.
Last on
Fanny and Stella
Fanny and Stella: The Yound Men Who Shocked Victorian England, by Neil McKenna is published on 7th February by Faber and Faber.
Hitchcock
Hitchcock is released in UK cinemas on 8th February, certificate 12A.
Fox Searchlight Pictures: Hitchcock
BFI curator Nathalie Morris discusses how food played an important supporting role in Alfred Hitchcock's films.
Richard III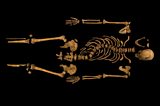 Richard III: The King in the Car Park is broadcast at 9pm on Monday 4th February, on Channel 4.
The World Until Yesterday
The World Until Yesterday: What Can We Learn from Traditional Societies?, by Jared Diamond is published by Allen Lane.