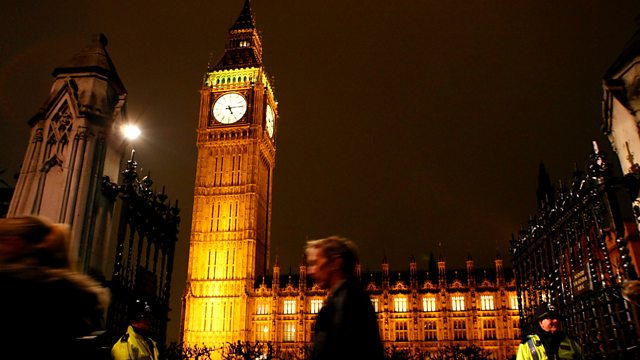 06/02/2013
David Cameron and Ed Miliband clash in the Commons over the so-called 'bedroom tax'. Rachel Byrne has the best of the exchanges. Also on the programme. David Cameron apologises on behalf of the Government for the suffering endured by people mistreated and neglected at Stafford Hospital. Simon Jones covers the Prime Minister's statement to MPs.
* Rebeca Keating covers how MPs reacted to the latest scandal to hit Britain's banks
* Chris Bond follows exchanges in the Lords on childhood obesity.
Last on