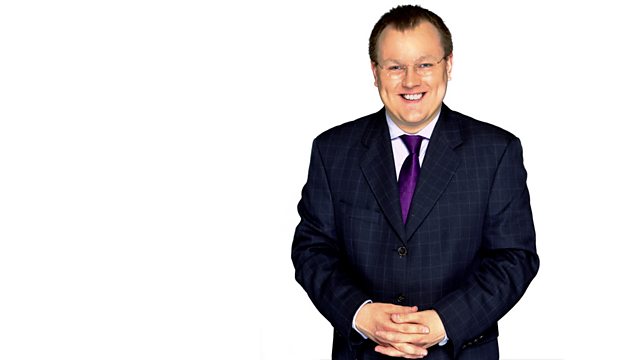 03/02/2013
The government are in final negotiations over banking reform this weekend and Barclays are back in the news, we ask should it ever be business as usual at the banks?
And it's taken almost five years, but the UK stock market has finally recovered to the levels last seen before the financial crisis. The last time we checked the economy was still shrinking, so do they know something we don't? We'll ask our business guests whether they share the confidence.
In the studio the boss of mobile network Three, Dave Dyson, tells us about the fight for market share when your business was the last one in.
Henrietta Lovell, founder of the rare tea company, discusses whether the supermarkets are the only option for small producers and why she wouldn't dream of selling tea bags.
And Lucy Armstrong is an advisor to the government's new business bank, she also works with family firms across the North East and brings us a fresh take on the day's big issues.
Last on
Dave Dyson, Chief Executive of Three UK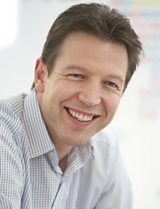 Dave Dyson is Chief Executive of UK mobile network, Three.
Dave joined Hutchinson, who own Three, in Hong Kong in 1998. He then went on to work for Three in Sweden and Australia, before joining Three UK in 2006. He was Chief Financial Officer and then Chief Operating Officer.
Dave was appointed Chief Executive of Three UK in 2011.
Henrietta Lovell, Founder of Rare Tea Company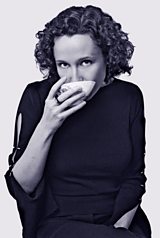 Henrietta Lovell - known around the world as "the Tea-Lady" - is the founder and Managing Director of Rare Tea Co., selling high-quality tea.
She works with chefs to create blends for restaurants, as well as selling in shops and cafés.
Henrietta works with small independent tea gardens across the globe - from the Shire Highlands of Malawi to the foothills of the Himalayas. By doing this, she ensures that the tea is sourced using sustainable practices.
Lucy Armstrong, Chief Executive of The Alchemists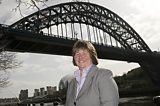 Lucy Armstrong is Chief Executive of The Alchemists. Her work involves matching up experienced and successful entrepreneurs with high growth businesses to accelerate their growth and success.
She was also chair of the CBI's national Small Business Forum from 2010 to 2013. Lucy's other positions include being a member of the Council of Liberty and Acting Chair of Northumbria University.
Lucy spends her spare time working with a trans-Atlantic think-tank, running a film festival and walking along Northumberland's deserted beaches. She has recently learned to dive and is seeking ways to combine this with her other hobbies, chainsawing and church bellringing.