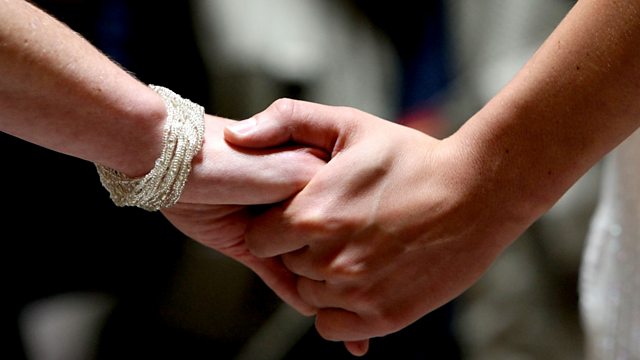 05/02/2013
Morning news and current affairs with John Humphrys and Justin Webb, including:
0751
The Royal Bank of Scotland is going to get a substantial fine this week for its role in the fixing of the Libor interest rate. Mark Berman, a former lawyer, and Professor Geoffrey Wood, from Buckingham University, give analysis.
0810
MPs will vote on legalising gay marriage today. Angela Eagle MP, and Charles Moore, columnist and former editor of the Daily Telegraph, explain that most of the attention will be on the politics of the occasion.
0819
More traces of horsemeat have been found in processed meat, this time in a cold Storage in Northern Ireland. Gerrry McCurdy, director of the Food Standards Agency for Northern Ireland, outlines how this may have happened.
0823
The Today programme's reporter Nicola Stanbridge examines the Robes Project, a network of over 20 London churches providing camp bed accommodation and basic meals until March.
Last on
A rundown of stories from Tuesday 5 February, including programme highlights and comment.

Sally Mulready, a survivor of the Magdalene Laundries, speaks to John Humphrys.

Angela Eagle MP and columnist Charles Moore discuss definition of marriage.
Life Inside 'Islamic State': Diaries
Tuesday 5 February
Senior cabinet ministers have appealed to Conservative MPs to back gay marriage ahead of a Commons vote. The Ministry of Defence has been accused of "flawed" decision-making over its choice of fighter planes for its new aircraft carriers. And how much will UK water bills be going up?
0855

Sylvia Plath's novel The Bell Jar will be the Radio 4 Book at Bedtime next week, and they'll be discussing it on Open Book this Sunday.
Andrew Wilson, author of Mad Girl's Love Song: Sylvia Plath and Life Before Ted, and Maeve O'brien, a final year Phd student specialising in Plath, discuss her work.


0851

The city of Homs has seen some of the worst fighting in Syria over the past two years. More than one third of the estimated 60,000 deaths over the past two years have taken place in Homs. We've heard much about the fighting and the killing that's going on - but how are people surviving there? The BBC's Lina Sinjab reports from Homs.

0845

Chris Huhne's relationship with his son Peter has been revealed in a series of text messages read out to the court as he battled to have the case thrown out. Carla Buzasi, editor of the Huffington Post website in the UK, and Helen Lewis, assistant editor of the new statesman, discuss their publication. Clive Coleman, BBC legal affairs correspondent, gives analysis.

0841

Reg Presley, the lead singer of the 1960s rock band the Troggs, has died at the age of 71 after a battle with lung cancer. Martin Talbot, the managing director of The Official Charts Company, pays tribute to the band.
See more live updates