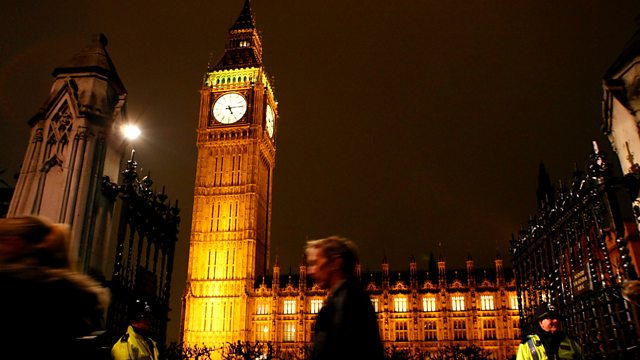 04/02/2013
Labour say the Chancellor is being 'half-hearted' in his approach to reforming the banking system. George Osborne has said Britain's big banks will be broken up if they fail to follow new rules to separate out investment operations from High Street outlets. Sean Curran reports on reaction in the Commons.
Also on the programme.
* Peers debate the problem of piracy off the coast of Somalia.
* The International Development Secretary Justine Greening updates MPs on the unfolding humanitarian crisis in Syria.
* Rebecca Keating reports on a committee inquiring into how rail franchising is working in the wake of the fiasco over the bidding process for trains on the West Coast Main Line.
* Elinor Garnier covers exchanges on what's known as 'the bedroom tax' at Communities Question time.
Last on