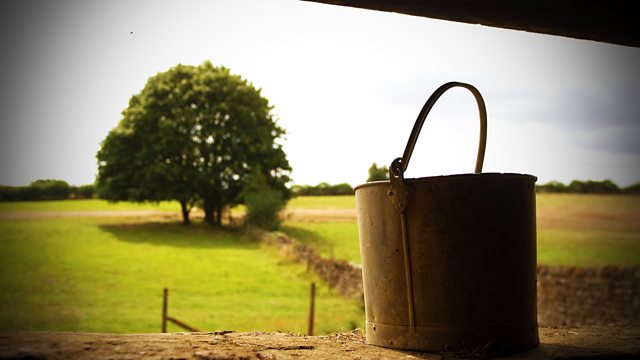 04/02/2013
Vicky's touched when Lynda does her clothes washing to help her out. When Vicky gets a card from Peggy, Vicky tells Lynda that she's probably feeling guilty about being so awkward around Bethany. Lynda comments that she should focus on family and friends who care. Vicky says they've been overwhelmed by kindness. When Lynda wishes that Vicky was able to support her about her badger road signs at the forthcoming parish council meeting, Vicky admits that Mike's persuaded her otherwise.
Bert's disappointed when Lewis says they're hiring a professional production company to do the recordings for the "day in the life". Bert had thought that because it was his idea he'd be casting and directing it. Lewis - thinking on his feet - says that Bert's idea was so marvellous it deserved to be executed in a professional manner. But Bert can design it - a very important role.
When Elizabeth goes to the bank to discuss a loan to expand business at Lower Loxley, she's told that they can't give her the full amount. However, if Elizabeth can come up with £300K, then the bank would be prepared to discuss lending the rest.
Later when Lewis comments on how tired she looks, Elizabeth worries about how she's going to raise that sort of money.
Last on