Add music you love and enjoy it with
Sense - The Lightning Seeds, Virgin

(CD Single), Stylus Records, 1

Julie Andrews & The Cast Of The Sound Of Music

Do Re Mi

(CD Single), 157 Records, 1

Ramones

Baby I Love You

The Ramones - End Of The Century, Sire

California 37, Columbia, 1

Fantastic 80's Disc 2 (Various Artis, Columbia

Year Of The Wolf, Geffen, 1

The Impressions

It's Alright

Definitive Impressions, Kent

America

A Horse With No Name

America's Greatest Hits - History, Warner Bros

Hits Of 1971 & 1972 (Various Artists), Polydor

Love And Theft, RCA Nashville

The Beatles - 1, Apple, 3

Meet Danny Wilson, Virgin

The All Time Greatest Movie Songs, Columbia/Sony Tv

Michael McDonald - Sweet Freedom, Warner Bros

Dido

No Freedom

(CD Single), RCA, 1
Pause for Thought

From Simon Cohen, who runs a communications agency.

Most of the stories in the news seem to have some element of harm in them - from emotional and physical harm, to the abuse of power. I've been thinking about where forgiveness fits into all this, and how we might think differently about it?

In the 1990s, in Kaduna, northern Nigeria, a hot-bed of Christian Muslim conflict, Imam Mohamed Ashafa and Pastor James Wuye, fuelled by the fire of hate and misguided faith, led armed militias against each other. During the fighting, Pastor James' right hand was cut off, and Imam Ashafa's two brothers were killed.

Somehow, after years of self-reflection and dialogue, they not only found forgiveness, but love. They are now best friends, two complete dudes, and among my favourite people. Like an old married couple, they finish off each other's sentences, preaching peace instead of war, 'brother' instead of 'other'.

If on one day something feels unforgivable, and yet with time we are able to forgive and move on, what does that tell us? When we say 'you did something to me' it's sometimes easy to forget that the 'me' changes over time. The harmful act does not change, but we do.

A wise person once said, 'Forgiveness is a gift you give yourself' and in my experience, the hardest person to forgive is definitely me. I regularly fall short of my own standards and have to work hard to avoid falling into a harmful cycle of self-loathing.

But I find comfort in a core belief in the good of all people, including myself. And I realise that forgiveness is only so hard because we care so much - about how we should treat each other, how we should treat ourselves - which is actually really positive. We hold the key to forgiveness, not those who harm us. I wonder if we can start to forgive, like the Imam and Pastor, not by trying to let go, but by embracing our own capacity to love, and trusting in the shifting sands of time.
BBC Playlister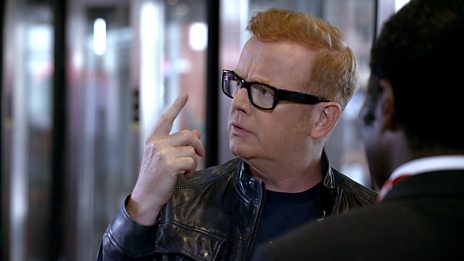 Chris has a song stuck in his head - but what is it? That's why he needs BBC Playlister!
500 WORDS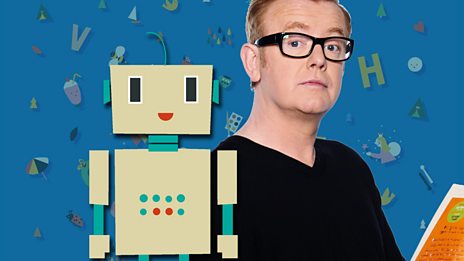 Featuring celebrity videos and top writing tips!
Podcast
Catch up with the latest Breakfast fun with Chris Evans. Hear the best stories and the biggest…