Add music you love and enjoy it with
The Rolling Stones - Forty Licks, Abkco

HAIM

Don't Save Me

(CD Single), Polydor

Starship

Nothing's Gonna Stop Us Now

Fantastic 80's - 3 (Various Artists), Sony Tv/Columbia, 1

Tavares

Heaven Must Be Missing An Angel

20 Songs Of Love From The 70's (Vario, MFP

Madness - Complete Madness, Virgin, 2

Love & Pride - A Kick Up The 80's: Vo, Old Gold

Bellowhead

Roll The Woodpile Down

Broadside, Navigator Records, 003

Kool & The Gang - The Singles Collect, Phonogram

Dion

Runaround Sue

The Wanderers (Original S/Track), Sequel Records

Lawson

Learn To Love Again

(CD Single), Global Talent Records

The Buggles

Video Killed The Radio Star

Our Friends Electric (Various Artist, Telstar

The Faces

Cindy Incidentally

(CD Single), Warner Bros

Billy Joel

It's Still Rock & Roll To Me

Billy Joel - Greatest Hits Vol.2, CBS

Wham - The Best Of Wham!, Epic

Joe Cocker

With A Little Help From My Friends

Rediscover The 60's - With A Little H, Old Gold

Bee Gees - Their Greatest Hits, Polydor

INXS

Need You Tonight

The All Time Greatest Rock Songs ..., Columbia

The Very Best Of Marvin Gaye, Motown

Marvelettes-Compact Command Performan, Motown, 5

Motown - The Hits Collection Vol.2, Motown

Four Tops

It's The Same Old Song

The Four Tops - The Ultimate Collecti, Motown

(CD Single), Edsel Records

Little Richard - British Hit Singles, Ace
Pause for Thought

From Rev Sharon Grenham Toze, an Anglican priest and prison chaplain.

Chris, you and I are both communicators. It's what we do for a living: gathering together ideas, letting them rumble around in our brains for a while and then packaging those ideas up and putting them out there in a way we hope is meaningful, or entertaining (and sometimes both).

But we've also both learned over the years that we can't communicate out, unless we're prepared to listen to what's coming in. The author Mark Twain said 'if we were supposed to talk more than we listen, we'd have 2 tongues and 1 ear.' In fact, all of us, every day, need to listen more to the people we live with, work with, do business with. Because listening, is perhaps the most important part of communicating. Any one of us might be really clever with words, but it's only when you've listened properly that it becomes a 2 way street.

I had 2 very different meetings this week. In one of them the other person sat with his back half-turned, his eyes on the computer and the phone ringing in his ear. I felt about 2 inches tall, and would really struggle to go the extra mile for that person in future. In the other meeting, the person made eye-contact, asked questions and gave me his full attention. You can guess how much better I felt about that one! When someone listens to us, it gives us a sense of value, we feel understood, and, importantly, we're then more prepared to accept compromise if we have to. Listening builds trust, it builds respect, and it makes connections between people which are stronger, and which are more likely to hold when the going gets tough.

It's a noisy, rough and tumble world a lot of the time, full of words, full of challenges, and that's great, nothing wrong with energy and zest. But in the middle of all of that, perhaps the greatest gift we can give one another is the gift of our attention.
BBC Playlister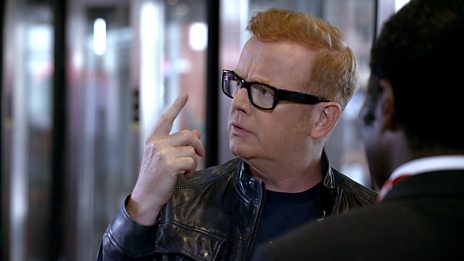 Chris has a song stuck in his head - but what is it? That's why he needs BBC Playlister!
500 WORDS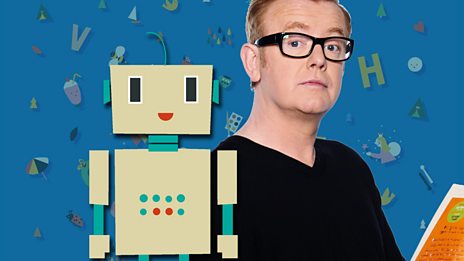 Featuring celebrity videos and top writing tips!
Podcast
Catch up with the latest Breakfast fun with Chris Evans. Hear the best stories and the biggest…