Add music you love and enjoy it with
Pause for Thought

From Rabbi Pete Tobias, of the Liberal Synagogue, Elstree.

I'd like to share another soundbite from my old friend Rabbi Hillel. I say old because he lived 2000 years ago. I say friend because, despite his age, his wisdom seems timeless and comforting.

'Never separate yourself from the community,' he once said. With that in mind, I wonder what he would have said about a group that met in a disused church in North London last Sunday? This was the 'Sunday Assembly', a gathering described by the organisers as 'a godless congregation that meets to hear great talks, sing songs and generally celebrate life.'

The key, they say, is the sense of community. Their motto is 'live better, help often, wonder more.' It got me wondering what was the difference between this assembly and services in, say, my synagogue or any place of worship.

I could bring numerous quotes from the Liberal Jewish prayerbook – in Hebrew or English – that encourage worshippers to live better, help often and wonder more. We read those words accompanied by songs (often with me on guitar) and what I hope are great talks. The question is how to describe the search for human behaviour designed to improve the quality of our lives and give them meaning.

Some might call it God, some might – like Professor Brian Cox - call it 'wonder', some, might perceive it as 'love', or something religious, others just as a feeling.

I'm sure Hillel wouldn't really have minded what people chose to call it. The important thing for him would be that people chose to look for it, and recognised that the most effective way to do so was by being part of a community of like-minded people.

Do not separate yourself from the community – whatever may be the joint interest and aim that unites you: church, synagogue, atheist assembly, sports club, facebook group, 9.5m listeners to this broadcast. Use your shared community as a platform to live better, help often, wonder more –whatever you choose to call it.
BBC Playlister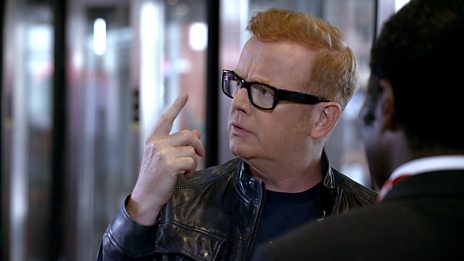 Chris has a song stuck in his head - but what is it? That's why he needs BBC Playlister!
500 WORDS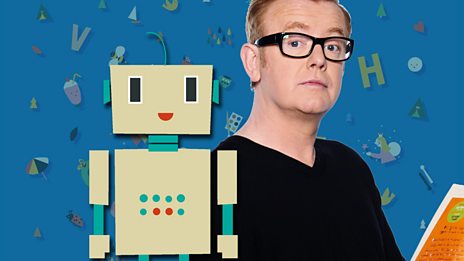 Featuring celebrity videos and top writing tips!
Podcast
Catch up with the latest Breakfast fun with Chris Evans. Hear the best stories and the biggest…