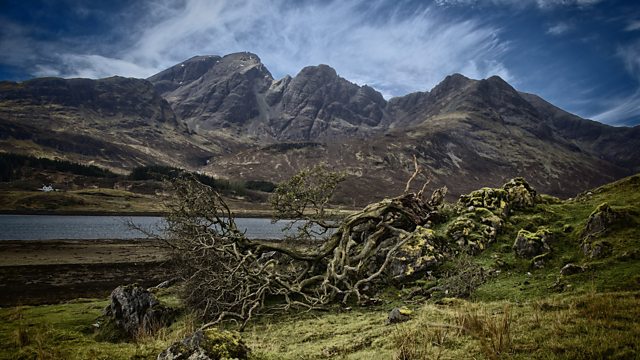 02/02/2013
Residents and businesses on Skye campaign to restore an air link to the island.
Testing the traceability of pork.
Maps from memory. The artist who has redrawn Skye from walking and talking to people.
Scaring the gulls. How a hawk stops gulls from pooping on a football pitch.
The hand of man giveth and taketh. What the industrial heritage of the Forth has done for wildlife.
The sacred stones of Sighthill under threat.
A planetarium for the place where no one stops. Why Kyle of Lochalsh feels overlooked.
And winter climbers meet in Fort William this weekend.
Plus Professor Martin Price - globally recognised for his contribution to mountain studies and why he chooses to live in Scotland.
Last on