Add music you love and enjoy it with
Mott The Hoople - Greatest Hits, CBS

Frankie Valli

Can't Take My Eyes Off You

Frankie Valli & The Four Seasons - Ve, Polygram Tv, 19

HAIM

Don't Save Me

(CD Single), Polydor

The Beatles - 1, Apple, 7

(CD Single), Stylus Records, 1

Rhythm Of The Sun (Various Artists), Telstar

Musical Youth

Pass The Dutchie

Young at Heart (Various Artists), Reader's Digest

Rediscover The 60's - Sealed With A K, Old Gold

I Belong To You, Warner Bros, 1

Queen

Leaving Home Ain't Easy

The Very Best Of Fleetwood Mac, Warner Strategic Marketi, 4

Bob Dylan - Greatest Hits, Columbia

Dido

No Freedom

(CD Single), RCA, 1

The Jimi Hendrix Collection, Universal

Million Sellers Vol.19 - The Seventie, Disky

California 37, Columbia, 1

25 Years Of Rock'NRoll: 1979 (Various Artists), Connoisseur Collection, 15

Supertramp

Breakfast In America

The Very Best Of Supertramp, Polygram Tv
Pause for Thought

From Rev Rob Gillion, Rector of Holy Trinity Church and St Saviours.

Fears and phobias are on my mind this morning - and the need to overcome them as they can seriously limit your journey in life. I have been in New York all last week sharing with churches our ministry with young people from inner city London, and how much of the hooded inner city street culture is the result of fear. We all have our fears and phobias. One of my challenges has been air travel, so my trip to New York last week and return would have caused me considerable trauma in the past.

However I have had some help, support and advice. I used to have a parish in Hong Kong and I had one or two pilots in the church. Greg knew I had a phobia for flying so arranged to be the pilot on one of my flights home and put me in business class - then later he arranged for me to fly a 777 in a simulator with him as co- pilot.

In control with a co- pilot I knew was the formula I needed to overcome my fears. We flew the plane through storms and turbulence and landed safely at the old Hong Kong airport through the high rise flats. I was overjoyed and cheered myself, until the firm voice of my co-pilot was heard saying ' Brakes Rob, brakes!! Just as well I was in a simulator.

For me it is the analogy of my flight of faith. My co-pilot is Christ, and I have got to know him so well that have put my trust in him to guide me through the turbulence of life and have put my trust in him in all my troubles.

We always need someone to support us overcome our fears.

Now the first thing I do as I board plane is take a look at the pilot and if possible introduce myself and get his name. I always wear my dog collar as it helps me to pray.
BBC Playlister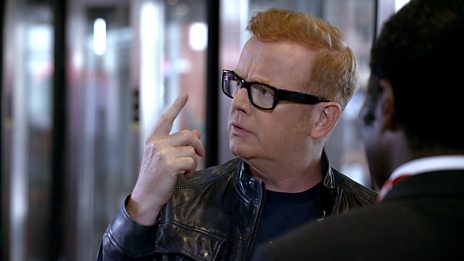 Chris has a song stuck in his head - but what is it? That's why he needs BBC Playlister!
500 WORDS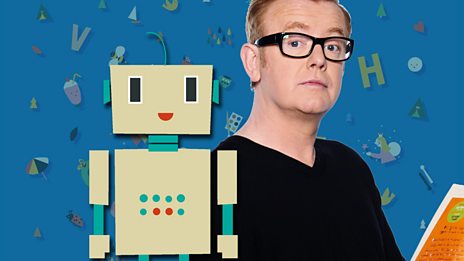 Featuring celebrity videos and top writing tips!
Podcast
Catch up with the latest Breakfast fun with Chris Evans. Hear the best stories and the biggest…