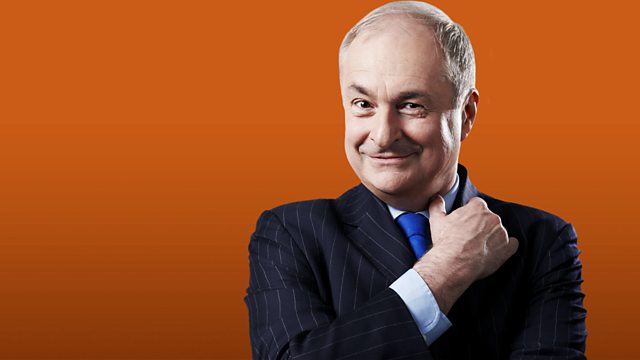 02/02/2013
Paul Gambaccini presents tracks from this week's US charts and hits from the last six decades.
In the feature 'Headline News [Number one albums on noteworthy days]' we hear 'In The Mood' by Glenn Miller & His Orchestra from the album of 78 discs 'Glenn Miller'. It was number one on 8th May 1945 - Victory in Europe Day. We also hear 'Forever And For Always' by Shania Twain from her CD 'Up!'. It was number one on 3rd December 2002. On that date the US dollar was worth more than the Euro ...for the last day. In the regular feature 'The First Time Ever I Saw Your Face', tracks are played from albums by L.T.D and Oasis.
In 'A Matter Of Life And Death' Paul celebrates the birthday of Graham Nash by playing his hit song for Crosby, Stills, Nash & Young 'Our House'. We also hear 'Eres Tu' by Mocedades, in honour of the song's writer Juan Carlos Calderon, who has recently died. 'It's Not The Same Old Song' highlights 'Pillow Talk' by Doris Day and a different song with the same title by Sylvia. Paul continues his countdown of the Top 100 list of songwriters based on success in the American chart from 1955 - 2005. We hear songs written by Fats Domino (38) and Bernie Taupin (37).
Our R&B Number Ones are from 1980 - 'Rock With You' by Michael Jackson - and this week - 'Adorn' by Miguel. We hear Country number ones from 1971 and now by Dolly Parton and The Band Perry. This week's featured past and present Rock number ones are by Joan Jett & The Blackhearts and The Lumineers. 'Kidz Bop 23' by Kidz Bop Kids is the week's number one internet album. 'Thrift Shop' by Macklemore & Ryan Lewis is the best-selling song of the week.
Last on