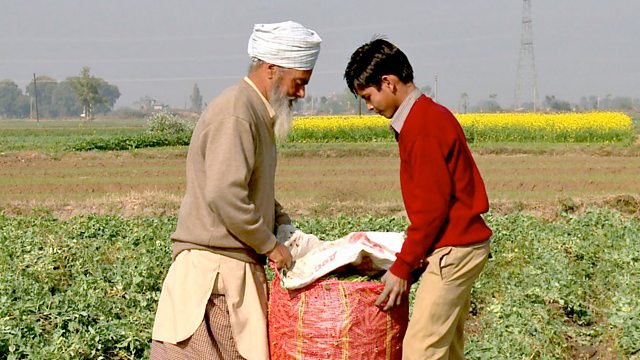 Whose Land Is It Anyway?
Listen in pop-out player
Thousands of Britons are fighting for millions of pounds worth of ancestral property and land in India. In recent years rural land prices have spiralled across South-Asia and many families are returning from the UK to cash in on their inheritance. But they are often greeted by relatives and officials disputing their rights resulting in lengthy, expensive legal battles underpinned with threats, violence and intimidation. Many legal practices in the UK and India have emerged solely to help families embroiled in these property disputes. There's also emerging evidence that criminal gangs are also cashing in by purchasing disputed land at reduced cost and evicting sitting tenants by sinister means. The Indian government professes to value Britons of Indian origin for their investment potential, introducing reforms to make it easier for them to reclaim their land - but in reality will it? Reporter Poonam Taneja travels to Punjab and talks to both sides of families embroiled in bitter disputes. She also talks to economists and property dealers about the problems and why land has increased so much in value, and she challenges senior police figures about claims of corruption and a system choked by bureaucracy.Investigating this complex and divisive situation laced with violence and corruption, Poonam Taneja asks ' Whose Land Is It Anyway?
Reporter: Poonam Taneja
Producer : Perminder Khatkar.
Last on
The challenges facing Muslim soldiers