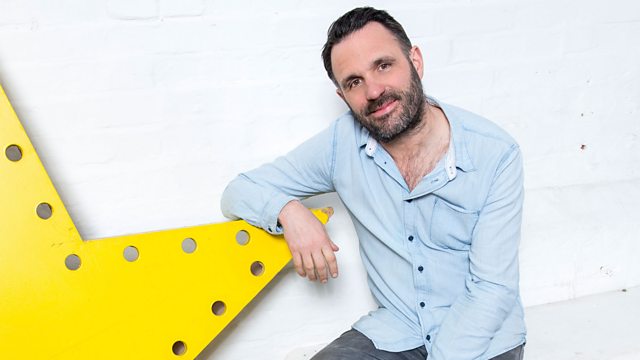 With Mark Strong
Mark Strong, Actor and Damned fan, joins Shaun to talk about his new film 'Zero Dark Thirty'. Mark is best known for featuring in Guy Ritchie films 'Sherlock Holmes', 'RocknRolla' and 'Revolver'; starring in Ridley Scott's 'Robin Hood' and 'Body of Lies'; and Matthew Vaughn's 'Kick-Ass' and 'Stardust'. He is also fondly remembered for his breakthrough role in BBC TV series 'Our Friends In The North'.
'Zero Dark Thirty' portrays the hunt for Osama bin Laden, a search which preoccupied the world and two American presidential administrations for more than a decade. But in the end it took a small, dedicated team of CIA operatives to track him down. Every aspect of their mission was shrouded in secrecy. Though some of the details have since been made public, many of the most significant parts of the intelligence operation - including the central role played by that team - are brought to the screen for the first time by Oscar-winning creative duo of Kathryn Bigelow and Mark Boal.
Also, Shaun ushers in a bright new week with laughs provided by the daft goings-on in the world-at-large, his own life, and that of the 6 Music listeners. The nation shares its Earworm tracks (the ones that have wriggled in at night only to wake you up on a loop first thing), and news horse Matt Everitt delivers up-to-the-minute music news. All this is wrapped up in a huge snuggly duvet of kicking alternative tunes, both old and new, and a breakfast show devotee applauds something wonderful in the world with a Song Of Praise.
Last on
Today's Most Popular Tracks
Most added tracks from this show