Gambling
The view from the top of business. Presented by Evan Davis, The Bottom Line cuts through confusion and spin to present a clearer view of the business world through discussion with people running leading and emerging companies.
This week, we hear from three people in the avant garde of the global gambling industry, which is said to be worth $417 billion. With smart phone and tablet technology driving a revolution in the way that people gamble, will old-fashioned betting shops and bingo halls survive? And can gambling companies really keep expanding despite recession, competition from the black market and prohibition in emerging economies?
Evan is joined in the studio by Norbert Teufelberger, CEO of the online gaming company bwin.party; Melissa Blau, director of the consultancy iGaming Capital; Juergen Reutter, Director of Mobile at the bookmaker William Hill.
Producer: Helen Grady.
Last on
Evan Davis
Evan Davis
Presenter of The Bottom Line
Norbert Teufelberger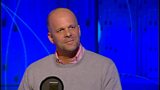 Norbert Teufelberger
CEO, Bwin.party
Melissa Blau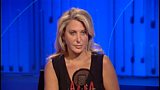 Melissa Blau<?xml:namespace prefix = o ns = "urn:schemas-microsoft-com:office:office" />
Director, iGaming Capital
Juergen Reutter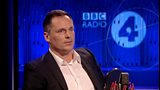 Juergen Reutter<?xml:namespace prefix = o ns = "urn:schemas-microsoft-com:office:office" />
Director of Mobile, William Hill