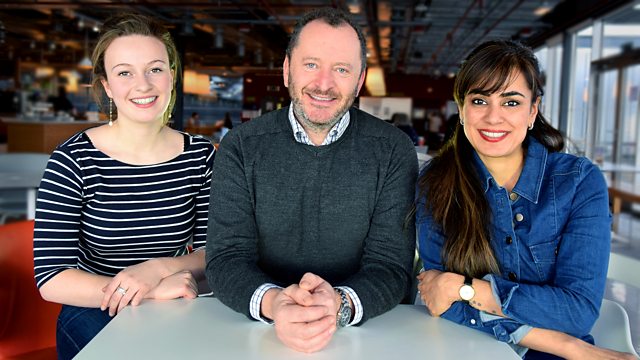 30/01/2013
Ahead of the Kingussie Food On Film Festival, Pennie Latin talks to Lydie Bocquillon about a unique film project in which children are filmed visiting local food producers to learn about their food production processes. Pennie will also be looking at the role of food on film and finding out about the festival's forthcoming Greek night!
The Bay Fish & Chip Shop in Stonehaven has just been crowned the best in the UK. Dan Holland meets owner Calum Richardson to hear about his approach to sustainability and why sourcing local and seasonal produce is so important to him. Plus tips on making the best batter!
Greece is one of the oldest wine-producing countries in the world but many of us have perhaps dismissed Greek wine in the past. Master Of Wines Rose Murray Brown suggests now is the time to be taking Greek wine more seriously and shares her tips on what to look out for.
Cook and food writer Mary Contini makes a simple but delicious polenta cake.
Last on