Add music you love and enjoy it with
The Best Of Drive Time (Various Artists), Polygram TV, 7

(CD Single), Edsel Records

The Very Best Of Van Morrison, Polydor

Steve Miller Band Greatest Hits 1974-, Mercury

ABBA

Waterloo

Abba Gold (40th Anniversary Edition), Polar, 019

The Jimi Hendrix Collection, Universal

Rediscover The 60's-With A Little Hel, Old Gold

Lawson

Learn To Love Again

(CD Single), Global Talent Records

The Raw & The Cooked, London

The Miracles

and

Smokey Robinson

The Tears Of A Clown

Dancing In The Street (Various Artis, Universal Music Tv

Cool Couples (Various Artists), Sanctuary

Queen

Somebody To Love

A Day At The Races, Island, 6

The Best Of Rod Stewart, Warner Bros

Survivor

Eye Of The Tiger

The No.1 Movies Album (Various Artist, Polygram Tv

TLC

Waterfalls

(CD Single), Laface

Young at Heart (Various Artists), Reader's Digest

Spandau Ballet - Singles Collection, Chrysalis
Pause for Thought

From Rabbi Pete Tobias, of the Liberal Synagogue, Elstree.

The full moon of last Saturday meant that it was the Jewish New Year for Trees. That's an occasion to recognise the importance of trees and our dependence on nature, and tradition is to plant trees.

By a curious coincidence, the following day was another significant one. Sunday 27th January was, as many will have seen from various special broadcasts, National Holocaust Memorial Day, the 68th anniversary of the liberation of Auschwitz by Russian troops in 1945. And last Friday I was in Weymouth, taking part in a ceremony that combined both aspects of the weekend just past.

There isn't a formal Jewish community in Weymouth – yet. There are a number of Jews, including one gentleman who lost all his family in the Holocaust, who is determined to keep alive the heritage for which his loved ones and countless others perished.

When National Holocaust Memorial Day was introduced in this country in 2001, a tree was planted in a local park in Weymouth to commemorate the occasion and what it represented. A few months ago, that tree was vandalised. So a new tree was planted last Friday, acknowledging both the Jewish New Year for Trees and the memory of the Holocaust.

The purpose of National Holocaust Memorial day is, I think, about more than just remembering victims of human cruelty, whether it be in Nazi-occupied Europe or any other place where genocide has occurred. It reminds us that we are all capable of believing in stereotypes and demonstrating prejudice, which are the first steps towards the victimisation and oppression of others. The fact that other genocides have taken place in our world since the liberation of Auschwitz reminds is that the lessons have not been learned.

Our failure to learn was symbolised by the destruction of the tree that had been planted in that park in Weymouth 12 years ago. But the fact that a new tree was planted represents another feature of the weekend's observances: as well as having the capacity to destroy, human beings can also choose to plant for the future and encourage growth and hope.
BBC Playlister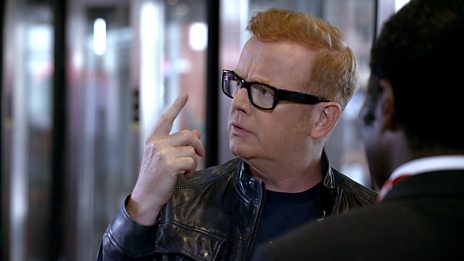 Chris has a song stuck in his head - but what is it? That's why he needs BBC Playlister!
500 WORDS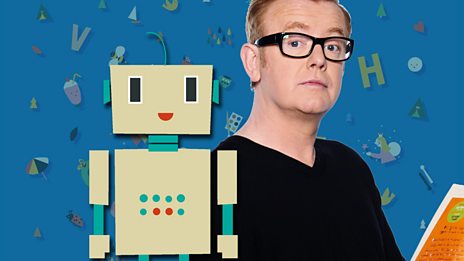 Featuring celebrity videos and top writing tips!
Podcast
Catch up with the latest Breakfast fun with Chris Evans. Hear the best stories and the biggest…