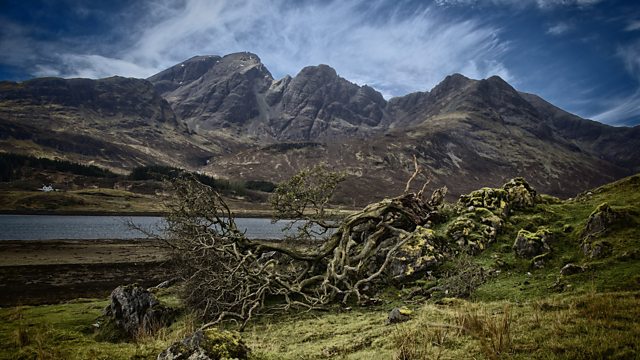 26/01/2013
Eco-apprentices. Scotland's next generation of conservationists start year-long placements across the country.
The smiley face sheep craze may have been revealed to be a PR stunt, but why do so many other farmers dye their sheep different colours?
Capturing a growing market. An insight into the mechanics of the global meat trade.
Reflecting on the deaths of four mountaineers in an avalanche in Glencoe last weekend.
Mark Stephen discovers the story behind the Maiden Bower in Fife's Lomond hills.
Following in the footsteps of saints and sinners on Scotland's pilgrim journeys.
Plus, the architect designing and building 100 wild shelters using natural materials.
And the smartphone app that can mimic birdsong.
Last on