29/01/2013
Helen Castor is joined in the studio by Professor Justin Champion and Paul Lay, Editor of History Today magazine, who will be asking what type of history curriculum we want in Britain's schools?
Tom Holland will be previewing an exciting new exhibition of early nineteenth century drawings which have never been seen before in public and reveal new insight into pre-independence Greece.
And we'll be hearing about the Asian chronicler of North Norfolk life in the 1890s, Albert Mahomet.
Contact the programme: making.history@bbc.co.uk
Producer: Nick Patrick
A Pier production for BBC Radio 4.
Last on
The history curriculum, what should be taught?
Teacher Richard Kennett joins with Justin Champion and Paul Lay to discuss what sort of history should be taught in schools and why it matters.

Email and let us know what you think.
Travels in pre-independence Greece
Tom Holland drops in at the British Museum to preview a new exhibition which starts on the 7th February entitled  In search of Classical Greece: Travel drawings of Edward Dodwell and Simone Pomardi, 1805-1806
Tom is joined by Curator Ian Jenkins and archaeologist John Camp.
View some of the drawings at Humbox
Albert Mahomet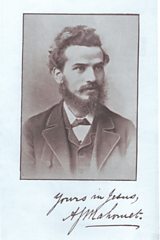 Ramms Butchers, Wells High Street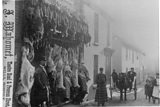 (courtesy of Michael Welland)