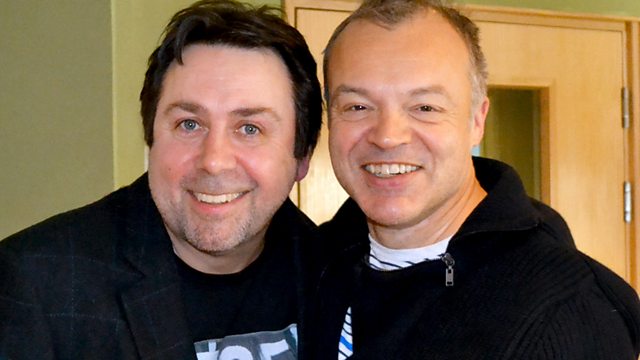 Sean Hughes and Sarah Hadland
Star of Miranda, Sarah Hadland popped in to explain what it's like to work with Miss Hart and how she was impressed with singer Heather Small. And yes, we played Proud...all together now: what have you done today to make you feel proud?
Comedian Sean Hughes answered that very question explaining how he had to savour the moment he stepped into the Rovers Return when he worked on Coronation Street.
Our Tune With A Tale was OMD's Pandora's Box, and boy did we open one when our caller began to reveal that story contained within its lyrics.
And in Grill Graham, Maria McErlane tried to help one listener who wasn't impressed with a recycled birthday gift and another who was stuck in the middle of a family rift.
Last on