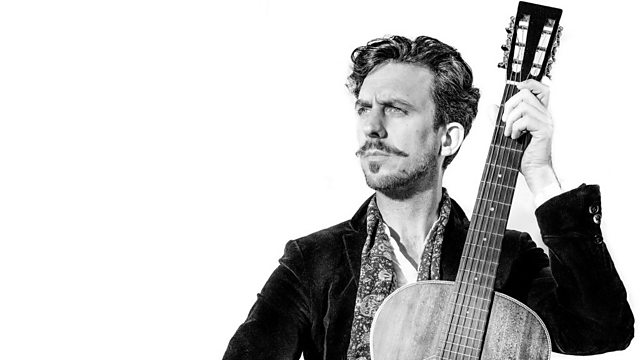 Murray Lachlan Young writes and performs a ballad about the popularity of earth-based religions and the search for meaning in our materialist world - with the help of a witch, a vicar and a couple of West Country 'Obby 'Osses.
To collect material for his song, the Alien Balladeer sets off to Cornwall to discover the attraction of paganism.
The origin of the Padstow 'Obby 'Oss celebration is uncertain, but it has all the raucous bawdiness of a pre-Christian fertility festival, so Murray is surprised as he witnesses one of the 'Osses welcomed into a church where it dances down the isle, surrounded by Christian imagery. This remarkable example of tolerance and community dispels Murray's preconception that he will find tension between the Church and older forms of worship, but raises the question in his mind: just what are we all searching for?
Since this programme was recorded, we regret that one of the contributors, the Rev Barry Kinsmen, has died. We would like to express our sympathy to all those who knew him.
Producer: Adam Fowler
A Ladbroke production for BBC Radio 4.
Last on