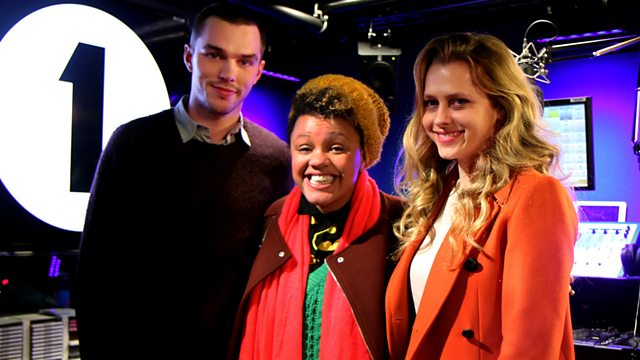 Zombie Attack
Gemma wants to say hello to as many of you as possible in The Big Hello - especially the very very tired ones.
Who will be Number 1 in the Official Chart later with Jameela: Will I Am v Conor Maynard v Amelia Lily v Bingo Players. FIGHT!
Gemma catches up with Nicholas Hoult and his co-star Teresa Palmer to talk zombie rom-com 'Warm Bodies'. Find out Nick's biggest fashion disaster and why he throws the best parties EVER.
Its Radio 1 Chart Dog - but what tune is he barking today?
"I like your face do you like my song" R1 first play of Bridgit Mendler's new single.
Get ready for Gemma's ground-breaking interview with Pudsey The Dog off of BGT.
Matt Edmondson pops in so Gemma can check his weight ahead of this week's Piggyback Chat. He survived unscathed.
Did you miss Kodaline's cover of Latch in the Live Lounge this week? Well we played it again for ya.
Last on