Noise and plane design; Birdflu; Dogs; Mackerel
The Dreamliner is grounded and engineers are still trying to determine what went wrong. But what challenges do scientists face when designing planes? Professor Peter Bruce from St. Andrews University and Jeffrey Jupp, visiting professor at Bath University discuss. Professor Wendy Barclay from Imperial College London explains the controversies around H5N1 research and why it can now be restarted. Also, did wolves change their diets to become dogs? Dr. Erik Axelsson from Uppsala University in Sweden joins us on the line. And the science behind the decision to take mackerel off the sustainable food list.
The producer is Ania Lichtarowicz.
Last on
Plane design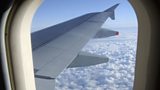 What challenges do scientists face when designing new planes?
Bird flu
Controversial work will recommence on understanding the spread of the H5N1 virus.
Dogs' dinner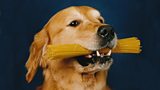 Dogs have adapted to thrive on a diet rich in starch, relative to the mostly carnivorous diet of their wolf ancestors Credit: Åsa Lindholm
Mackerel off the menu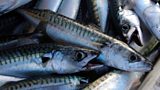 The science behind the decision to take mackerel off the sustainable food list