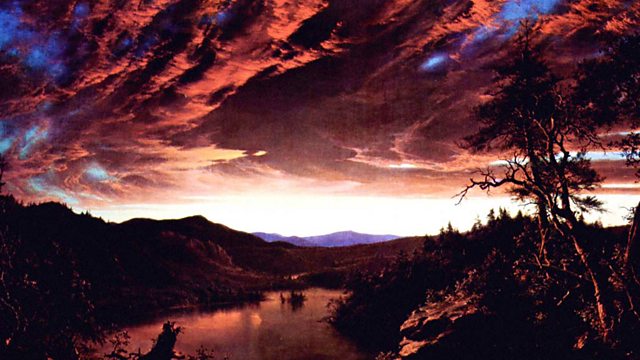 The Men Who Painted Paradise: The Hudson River School
Frederic Church was one of the leading figures in the 19th century Hudson River School of painters. Susan Marling travelled to the Hudson Valley and to the Catskill mountains, upstate New York, where Church and his mentor, British born Thomas Cole, lived and worked - and where they transformed the nation's ideas about landscape and wilderness, and about America itself.
These painters persuaded Americans that their grand, wild places - so different from the castle and ruin-strewn landscapes of Europe - were sublime, edenic and a cause for pride. In doing so, they kick started waves of tourism and, it's argued, the national movement to protect places of beauty.
Marling visits the houses and studios of these artists - including Church's astonishing Persian style manor house above the Hudson - and gets to see some of their remarkable paintings at the Wadsworth gallery in neighbouring Connecticut.
Producer: Susan Marling
A Just Radio production for BBC Radio 4.