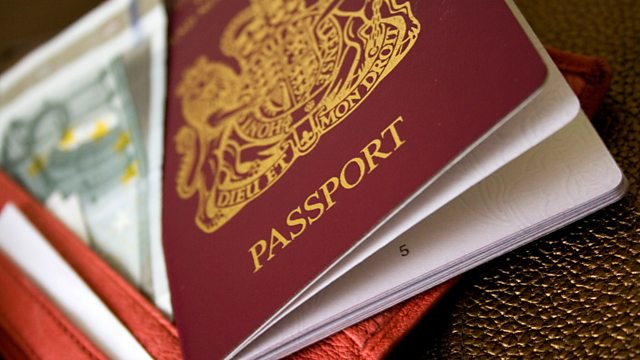 24/01/2013
Morning news and current affairs, with John Humphrys and Sarah Montague, featuring:
0810
A report has revealed a significant backlog in the UK Border Agency's dealing with marriage and civil partnership immigration applications. John Vine, chief inspector for Borders and Immigration, and Mark Harper, Minister of State for Immigration, analyse findings from the Chief Inspector for Borders and Immigration that reveal there were 14,000 requests from applicants to re-consider decisions and 2,100 cases where people were awaiting an initial decision, some of them dating back a decade.
0822
Olivier Blanchard, chief economist at the IMF, says that the British Government should use the March budget to reassess its austerity programme. Mr Blanchard explains that the budget would be "a good time to take stock and see whether some adjustments should be made", and economics editor Stephanie Flanders gives analysis.
0826
Sports news with Garry Richardson. The former Chelsea player Pat Nevin has said that the ball boy involved in an altercation with Chelsea's Eden Hazard "should not have been doing what he was doing".
0829
The Public Health Minister Anna Soubry is reported to have said that you can tell if a person is poor by their body shape. The shadow public health minister Diane Abbott explains her view on the claim.
Last on
Life Inside 'Islamic State': Diaries
Thursday 24 January
0723 Welcome to today's live blog. Coming up: At 0810, the IMF's chief economist is urging the Chancellor to take stock on whether austerity is working. At 0750, inspectors have uncovered more large backlogs of immigration applications at the UK Border Agency - with some cases dating back 10 years.
0914

0849
Coming up at 0855. How should we mark the centenary of the outbreak of WWI?


0834

0827
See more live updates