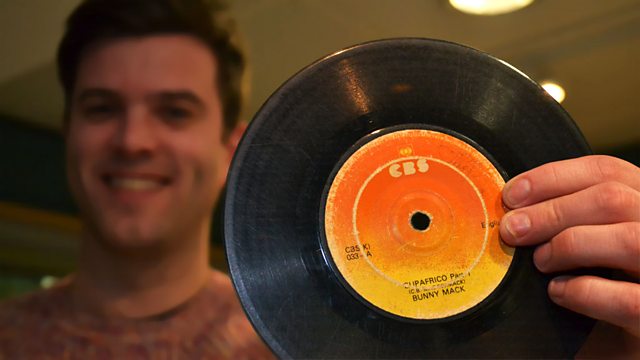 Guest mix: Toro Y Moi
This week's guest mix comes from Toro Y Moi. Since 2009, Chaz Bundick's output as Toro Y Moi has bounced back and forth from the work of a producer and that of a songwriter. His debut, Causers of This, introduced him to the world as more of the former, with sampled snippets and effects populating much of the space between the record's slow-motion dance beats. The funky psych-pop of 2011's Underneath the Pine evinced an artist who could create similar atmospheres even without the aid of source material and drum machines. Situated in a slightly darker setting than we're accustomed to hearing from Bundick, So Many Details his latest release builds on a foundation of rolling hi-hats and deep, syncopated kick drums, letting highly variable elements pass in and out of the mix. Remixing himself on the B-side and enlisting Odd Future's Hodgy Beats, Bundick keeps the vibe and shape of the original intact.
Tom will also be spinning another Grubby 45, Vibe mapping with vibe forecasts from around the country, and playing a tune that one of you discovered in a charity shop in the Charity Drop.
Last on