A Funny Old Business Rate System?
John Waite examines how the government's decision to delay revaluation of rateable values for business rates could be harmful to the future of small independent shops in town centres. Organisations such as the Institute of Fiscal Studies, the British Property Federation and the British Chambers of Commerce say that the system creates an unfair playing field, with the High Street no longer the prime retail space it once was, given the rise of out of town shopping and online business. Decisions on rateable values are still being based on rental values from 2008, a time when the economy was booming, yet some areas of the country have seen rental values fall by as much as 40%. Critics also claim that the appeal system is under stress and unfair, with a huge backlog of unheard appeals. We ask a Government Minister why commercial values used to calculate business rates can't be updated annually as they are in other countries. Brandon Lewis, Minister in the Department of Communities and Local Government, says the current system provides "certainty and stability" for businesses. And the Valuation Office Agency which deals with appeals says it is working hard to clear the backlog.
Producer: Jo Taylor
Editor:Andrew Smith.
Last on
Revaluation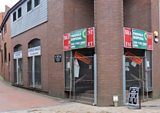 Retailers in Wolverhampton say they struggle with out of date business rates and rent and revaluation is now postponed until 2017.
City Centre, Wolverhampton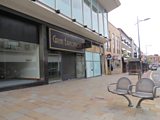 Latest statistics show a quarter of shops in Wolverhampton stand empty with changes in retail not reflected in the business rates and affecting the ability of shops to stay in city centres.