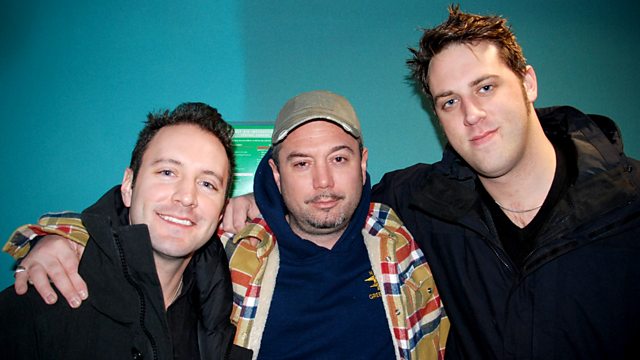 With Dropkick Murphys
Aw jeah. Huey's here with the jams in the jar, and love in his heart.
Celtic punk legends The Dropkick Murphys are in London and hanging out with Huey, as well as sharing tracks from their new album.
Prince Fatty and Hollie Cook take us back into their world of dub, complete with echo and all the sound effects. As our dons of Sharing Is Caring they have risen to the challenge and not only brought in a great box of records, but they've also brought their dub FX rig. Turn your bass up!
For those more tender hearted souls, we'll be Doo Wop-ping That Thing once again.
And as always we'll be wishing you love, peace and soul as we turn the clock and get down with the Soul Train.
Last on