Hospitals - Open All Hours?
The government and senior medical figures want consultants to be more hands on in hospitals at weekends and at night. It follows evidence patients are less likely to receive prompt treatment and more likely to die if they are admitted to hospital on a Saturday or Sunday. A recent survey of hospital chief executives showed they had significant doubts their hospitals were as safe at weekends as during the week.
Jane Deith examines cases which raise concerns about out of hours care in hospitals. Is there enough senior medical support for junior doctors and how effective is the on-call system where consultants are available to give advice over the phone from home?
While departments such as accident and emergency, intensive care and obstetrics, already have consultants working in hospitals during the weekend, some medical colleges believe the time has come for 24 hour, seven days a week consultant cover on the wards. Jane visits hospitals trying to achieve this and hears the challenges they face.
The programme also investigates what this increased consultant presence might cost the NHS and whether there will be enough senior doctors available to make it happen. The College of Emergency Medicine, for example, says accident and emergency departments are facing a recruitment crisis and it does not expect to see the required number of consultants until 2030.
Producer: Paul Grant.
Last on
READ THE TRANSCRIPT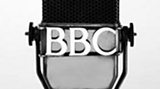 The government wants senior doctors to be more hands on at weekends and at night. Jane Deith investigates whether hospitals have the money and the staff to make it happen. 
Featured in...
A selection of recent Radio 4 programmes investigating the state of the health service.