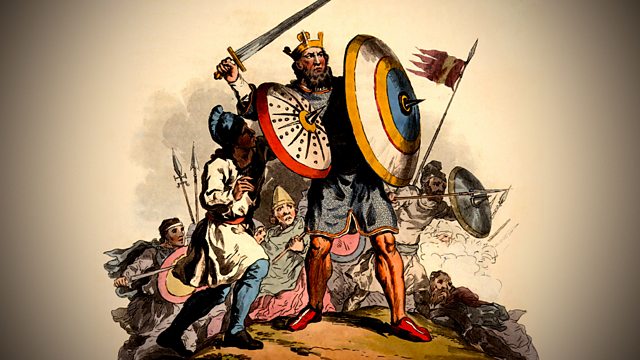 Listen in pop-out player
The Anglo Saxons are somewhat out of fashion, yet the half millennium between the creation of the English nation in around 550 and the Norman Conquest in 1066 was a formative one.
This major series rediscovers the Anglo-Saxons through vivid portraits of thirty key individuals.
Geoffrey Robertson QC assesses the ideas, influence and legacy of some of the Anglo Saxon law makers. In particular, he analyses how the Levellers, Diggers and Puritans looked to the Anglo Saxons to draft their constitution and their belief in a theory they called "the Norman Yoke". They were influenced by one of Alfred's law codes "Judge them very fairly. Do not judge one judgment for the rich and another for the poor, nor one for the one more dear and another for the one more hateful".
Producer: Sarah Taylor.
Last on
Featured in...
A series which rediscovers the Anglo-Saxons through vivid portraits of individuals.

A selection of Radio 3's arts, drama, world music and jazz programmes.