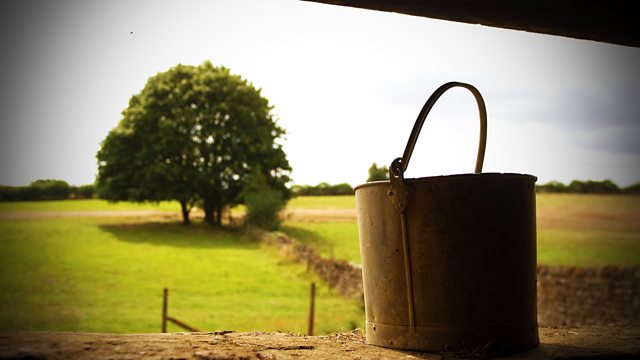 21/01/2013
As Kenton enjoys success with farmhouse breakfasts at The Bull, Tom and Helen do a roaring trade at Ambridge Organics. They serve up meaty snacks, porridge with a selection of toppings, and organic muesli and yoghurts. Helen's intrigued to notice Kirsty getting some attention herself.
Apparently, David's nonplussed after lending Kenton some authentic farmyard machinery to decorate The Bull's exterior. Helen tells Tom she's keen to get Henry mixing more at playgroup. He's becoming quite a handful.
Vicky and Mike have prepared baby Bethany's room, complete with Moses basket from her Auntie Hayley and Uncle Roy. Vicky's overwhelmed by local support. The midwife has measured Bethany, who hasn't regained her birth weight though it's early days. Mike fusses over Vicky, and says to keep her strength up.
Ed tells David he'll wait before approaching Mike about milk prices - the timing's bad. But Ed's happy that Ruth's helping him with his accounts software.
David gets Ed to think about sheep shearing to make some extra money. David would be up for using a local professional team. Adam and other sheep farmers in South Borsetshire may also. Ed contacts Adam and decides to find training courses. David's pleased to see a more proactive Ed.
Last on