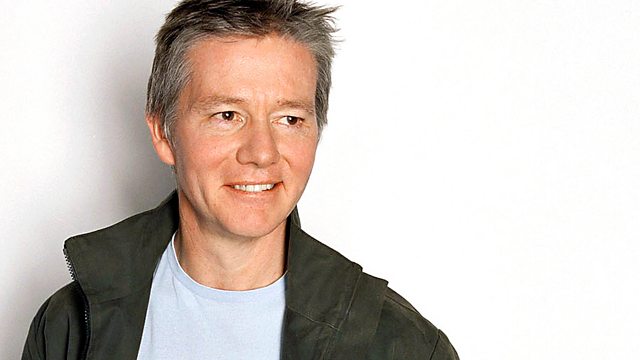 History of Music - John Adams and Howard Goodall
Listen in pop-out player
On Start the Week, Tom Sutcliffe talks to Howard Goodall about 40,000 years of music, from prehistoric instruments to modern-day pop, to chart a history of innovation and entertainment. The composer John Adams contrasts European and American traditions as he conducts two concerts at the LSO. The award-winning writer Stephen Poliakoff brings the true story of a black British jazz band in the 1930s to the small screen. And Barb Jungr's cd of cover versions harks back to a tradition of musical re-interpretation.
Producer: Katy Hickman.
Last on
Howard Goodall
Howard Goodall is a composer.
The Story of Music is published by Chatto & Windus and his television series will begin on Saturday 26 January at 9.30pm on BBC2.
John Adams
John Adams is a composer and conductor.
He will conduct the London Symphony Orchestra on Sunday 27 January at the Barbican and on Wednesday 23 January at the LSO St Luke's with the St Lawrence String Quartet.
John Adams - London Symphony Orchestra
Barb Jungr
Barb Jungr is a singer, writer and lyricist.
Her album, Stockport To Memphis, is out now and she is currently on tour.
Stephen Poliakoff
Stephen Poliakoff is a playwright, screenwriter and director.
Dancing on the Edge will be broadcast in February on BBC2.