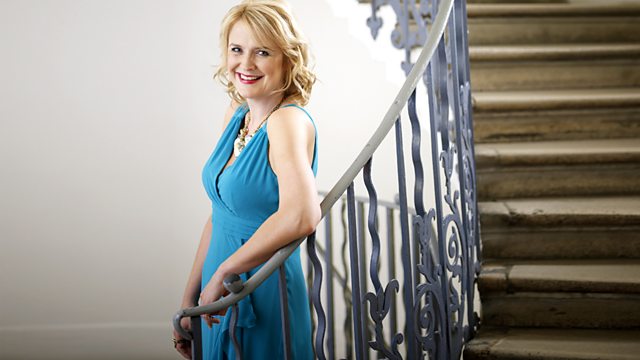 Tuesday - Sarah Walker
9am
A selection of music, including the Essential CD of the Week: Brahms Hungarian Dances & Dvorak Slavonic Dances: The Budapest Festival Orchestra, Ivan Fischer (conductor) DECCA 4784028
9.30-10.30am
A daily brainteaser, and performances by the Artist of the Week, English tenor Ian Bostridge.
10.30am
Our guest this week is Alan Rusbridger, the editor of the Guardian newspaper. He is a keen amateur pianist and clarinettist, and has been chair of the National Youth Orchestra of Great Britain since 2004. His latest book Play it Again describes the year in which he learned to play Chopin's Ballade No.1, and he is also the author of a number of children's books, as well as a full-length animation film script, and a play about Beethoven.
11am
The Story of Music in 50 Pieces
No.3: Josquin des Prez: Miserere mei, Deus
11.06am
Haydn: Symphony No.26 in D minor (Lamentatione)
The English Concert
Trevor Pinnock (director)
DG 463 731-2.
Last on
The BBC Classical Playlist