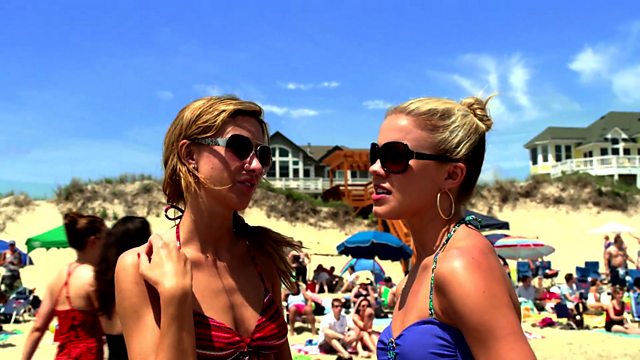 Young, Mormon & Single
It's not easy being a Mormon - they must remain chaste until they are married and then stay with their partner for ever. And getting married is the only way to reach heaven.
So every year, a throng of over 1,000 single Mormons swarm to Duck Beach, North Carolina, looking for that perfect husband or wife. It's a weekend-long non-stop party, but without booze and without sex.
This documentary follows four single Mormons looking for their eternal partner. Successful and intelligent, they must struggle with the strict rules that their Church places upon them.
Will they succeed in the sexually-charged sun-kissed gathering or will they be forced to return next year, still praying that the Lord will one day provide?
Credits
| Role | Contributor |
| --- | --- |
| Director | Laura Naylor |
| Director | Hadleigh Arnst |
| Director | Stephen Frandsen |
| Producer | Laura Naylor |
| Producer | Hadleigh Arnst |
| Producer | Stephen Frandsen |