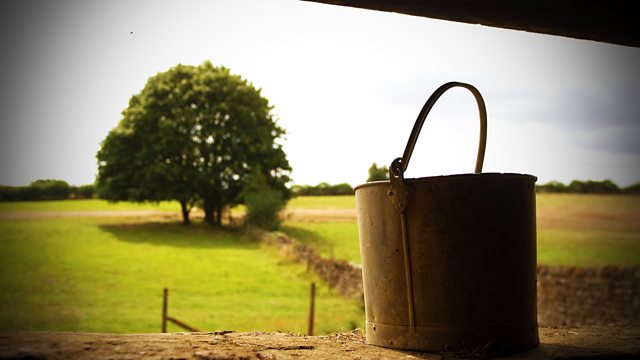 20/01/2013
Vicky's pleased she'll be leaving hospital tomorrow but worries how she'll manage. Brenda's sure she'll be great.
Tom delivers bacon and sausages for Farmhouse Breakfast Week. Kenton's creating the right ambience with milk churns, pitchforks and gingham tablecloths.Tom wants some publicity, and asks Kenton to scatter his business cards around. Tom's serving special takeaway breakfasts from outside Ambridge Organics tomorrow. He hopes to create interest in the organic muesli and yogurts. Kenton reckons that between them they've got Farmhouse Breakfast Week wrapped up.
Jim, Joe and the Berts (Fry and Horrobin) have returned from their jaunt to Liverpool. Kenton's sure they'll have a tale to tell.
Matt grills frazzled Lilian over missing an important dinner yesterday. Lilian's apology doesn't appease Matt's embarrassment at having to explain her absence to important business contacts. Matt takes exception to Lilian's quip that he's used to flying solo.
Later, an emotional Lilian tells Paul she should have been with Matt at the business dinner. Paul doesn't have an answer for Lilian's guilt and knows he needs to let her go. Lilian agrees. As they say goodbye, Lilian hears Matt calling her. She feels the affair is over.
Last on