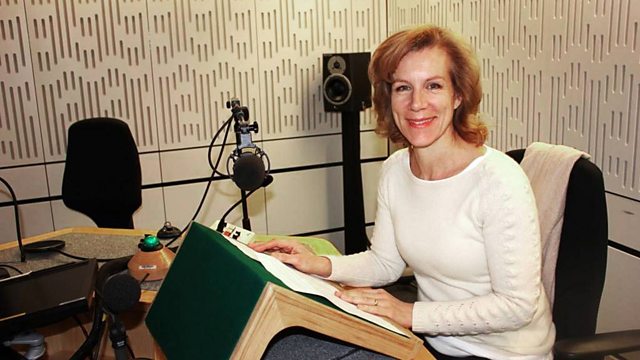 ChildHope
Listen in pop-out player
Juliet Stevenson presents the Radio 4 Appeal for ChildHope
Reg Charity:328434
To Give:
- Freephone 0800 404 8144
- Freepost BBC Radio 4 Appeal, mark the back of the envelope ChildHope.
Last on
ChildHope
ChildHope supports thousands of children living and working on the streets internationally to achieve a simple-sounding but utterly life-transforming aim – to build a life away from the streets with a safe place to live and quality education. ChildHope has pioneered an effective approach that goes beyond quick fixes.  We listen to children and actively involve them in solving their problems.  Working with families, teachers and communities we tackle the abuse and neglect that force children onto the streets.  Together we create an environment where children are protected and supported to fulfil their potential. We are inspired by the children we support.  They are resilient, determined and desperate for the opportunity to build a better life.  Your support will help more children enjoy a secure future. 
"Winnie"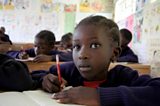 "I've come a long way and fought a fight that was hard.  Now my only fight is about learning." Working on a Nairobi dumpsite at the age of 10, Winnie was not able to go to school or enjoy being a child.  Now she has the chance for a different future.  Through a ChildHope project, she has left her life on the dumpsite and is in formal education and safely reunited with her family. 
You have a right to education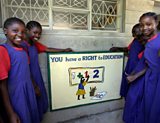 With over twenty years' experience, ChildHope ensures change comes from people within the county, working through local partner organisations who understand the context to deliver projects that do not duplicate efforts and have maximum impact.
"Peru children"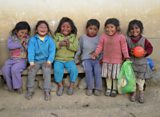 ChildHope doesn't work with children who are easy to reach or whose situations are easy to fix, but we do work with children who need our support most. In spite of their tough lives, with the right support the children can flourish and make their dreams of a secure future a reality. ChildHope is supporting over 45,500 children in ten countries in Africa, Asia and South America – will you help us reach more? 
Join our Facebook Community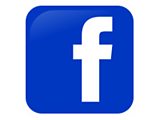 The place where you can find out more about the charities you support and ask them how they are spending your donations.