Add music you love and enjoy it with
Pause for Thought

From Baroness Julia Neuberger, Senior Rabbi at the West London Synagogue.

It's the week your launching the 500 Words competition for children and young people to write short stories, a brilliant thing to do. But if anyone, young or old, wants to find real inspiration FOR a story, and FROM a story, for how they think about their life and what it's worth, they should watch BBC1 (at 10 25) on Sunday evening, Holocaust Memorial Day, when Prisoner Number A26188: Henia Bryer is shown. It's a story that's almost impossible to believe. Henia Bryer comes across as a very elegant, collected, articulate older lady. She tells her story with dispassionate calm. Born into a middle class family in Radom, in Poland, they were herded into the town's ghetto when the Nazis arrived. Her brother- physically disabled but mentally brilliant- was rounded up and left his one thick coat with his mother, saying "I won't be needing this any more." He knew he was going to be shot. And he was. Meanwhile, she, her parents and other siblings were deported to the concentration camps of Majdanek, Plaszow and Auschwitz, through starvation and forced labour and worse, and she finally survived- but only just- the infamous death march to Belsen, which she describes-and it's almost the only time she displays obvious emotion- as complete hell. Her mantra, which she repeats time and again, was: "I'm too young to die, I cannot die…." And she survived, and made a life, and had a family. Like so many other Holocaust survivors, she didn't tell the details of her story till relatively recently. It's shocking, and compelling, and it's brilliantly, and calmly, told. If you were only ever to see one Holocaust film, this would be it. Because- and it's a week of stories- this is a true story, of horror and fear and loss, but also of the indomitable human spirit that enabled Henia Bryer to survive the impossible, and to tell us her tale. It's unforgettable.
500 WORDS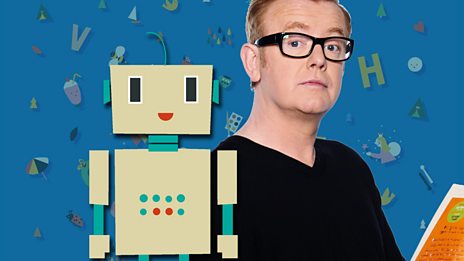 Featuring celebrity videos and top writing tips!
Free download
Catch up with the latest Breakfast fun with Chris Evans. Hear the best stories and the biggest…