Add music you love and enjoy it with
Pause for Thought

From Rev Sharon Grenham Toze, an Anglican priest and prison chaplain.

I phone my dad every week, every Sunday evening, just for a chat and a catch up. We tell each other what's been going on. I'll have a moan about work, he'll tell me about the person down the road who I knew ages ago, we'll laugh over something the kids have done. Sometimes I'll tell him about the latest crazy project I'm getting involved in, and because he's my dad, he's always really proud of me. He'll often say 'Sharon, with all the things you've done in your life, you should write a book.' And I usually reply 'the trouble is, dad, it's all so mad that no-one would ever believe it!'

There are so many amazing stories of true life events, some of them told in books, some of them made into films, or even songs, and somehow, crazy or not, they have a special pull on us because they're true, they really happened. We love to hear about tales of bravery, or survival against the odds, stories of true love, of rags to riches.

But sometimes it's easier to get at the real meaning of things through a made-up story. There are parts of life that are scary, or sad, or just difficult to understand. Bringing in a few monsters and princes, maybe a desert island or buried treasure, can help us to explain it all a bit more clearly. I wonder what fantastic characters we'll meet when your young listeners submit their stories…..

A lot of the world's religions do just that, bringing us tales of heroes and villains, angels and demons, messages and battles. These stories, these myths and parables, are often woven in with real-life events and people too, and are meant to help us make sense of the world around us and the way life twist and turns. You know, a lot of people struggle with religion, or faith, because, they say 'it's all made up.' But truth, and faith, is more than just reporting the facts – sometimes it's far deeper than that, about how we understand ourselves and important things about life. So a story, religious or otherwise, might be symbolic, or poetic, might be hard to believe, full of strange creatures and mystery visitors – but that doesn't mean that deep down, it doesn't contain truth.
BBC Playlister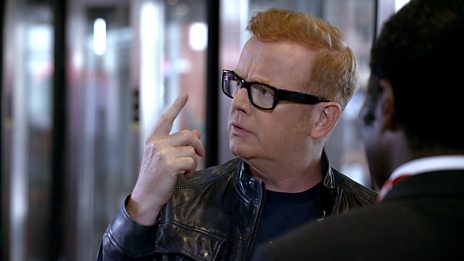 Chris has a song stuck in his head - but what is it? That's why he needs BBC Playlister!
500 WORDS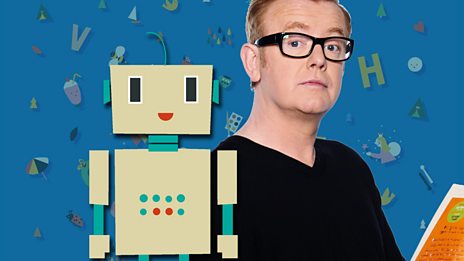 Featuring celebrity videos and top writing tips!
Podcast
Catch up with the latest Breakfast fun with Chris Evans. Hear the best stories and the biggest…