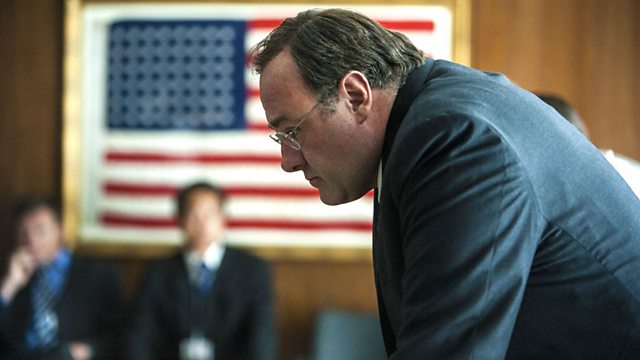 The Rotten Heart of Europe, Zero Dark Thirty, The Idea of the Artist, Juergen Teller
Listen in pop-out player
Described as a book that could change the course of history, Anne McElvoy discusses the new updated version of The Rotten Heart of Europe. It's a book that caused outrage and delight on its first publication in 1995, with its prophetic account of the pitfalls of European Monetary Union. Its author Bernard Connolly, a former European Commission employee, joins economist Anatole Kaletsky to discuss the situation today.
How important was torture in the capture of Osama Bin Laden? And if it was, does it make it right? These are some of the difficult questions raised by Kathryn Bigelow's latest film Zero Dark Thirty, which retraces the 10 year hunt for Al Qaeda's figure head. While widely admired by critics, the movie has caused quite a stir among the US political class. We ask the American journalist, and former war correspondent, Michael Goldfarb to review it for us.
What is an artist? The idea of the artist developed in the Renaissance and was refined by Romanticism. But in the twenty first century how do we decide who should be called an artist and what should we expect from them? Should we look to them for creative leadership; to solve problems like social exclusion or are they properly outsiders and disrupters? Anne debates the shifting idea of the artist with theatre director Tom Morris, the poet Don Paterson and the art critic Sarah Kent.
And Anne joins a real live artist, the photographer Juergen Teller on a walk around his major new exhibition at the Institute of Contemporary Arts in London. Known for his daring but unflinchingly honest celebrity pictures, Juergen Teller explains how the making of his photographs arise from a deeply personal encounter with his subject.
Produced by Luke Mulhall.
Last on
Bernard Connolly
The Rotten Heart of Europe written by Bernard Connolly is published by Faber and Faber.
Zero Dark Thirty
Zero Dark Thirty is released in UK cinemas on Friday 25 January 2012, certificate 15.