Add music you love and enjoy it with
Viva La Vida Or Death & All His Friends, Parlophone, 1

Whoopi Goldberg and The Cast

Aint No Mountain High Enough

Madonna

Into The Groove

(CD Single), Sire, 8

Madness

Never Knew Your Name

(CD Single), Cooking Vinyl, 2

Michael Jackson - History, Epic

HAIM

Don't Save Me

(CD Single), Polydor

Fantastic 80's Disc 1 (Various Artis, Columbia

Only Yazoo: The Best Of, Mute Records

Pure Rock Ballads (Various Artists), Polygram Tv

Cool Couples (Various Artists), Sanctuary

Pause For Thought

(CD Single), 157 Records

a-ha

Take On Me

Fantastic 80's Disc 1 (Various Artis, Columbia, 1

Bee Gees

You Should Be Dancing

Bee Gees - Their Greatest Hits, Polydor

The Beatles - 1, Apple, 3

Chris Rea

I Can Hear Your Heartbeat

The Best Of Chris Rea, East West Records

Rip It Up (Various Artists), EMI

Love And Theft, RCA Nashville
Pause for Thought

From Rabbi Pete Tobias, of the Liberal Synagogue, Elstree.

Trying to say something in as few words as possible is not something that Jews are particularly good at. I'm certainly known as someone who'll never use a single word when I can say the same thing with a lengthy phrase. So I envy those of your listeners who are able to tell a story in as few as five hundred words – it would probably take me that long to do the title…

Jews have always been good storytellers, which is fine, if you have a lot of time to listen to them. But sometimes it's better to try and sum up what you're trying to say in as few words as possible. That's especially true in these days of texts and twitter.

Hundreds of years ago, the Talmud held its own competition to see who could sum up Judaism's essential teachings in as few words as possible. Rabbi Simlai taught that there are 613 commandments in the Jews' holy book, the Torah that, according to legend, was given to Moses. That's already 113 too many for this week's competition…

Then King David wrote a Psalm listing just eleven attributes to which every person should aspire. It begins by telling us that a righteous person should: 'Follow integrity, do what is right and speak the truth in their heart.'

The prophet Micah made an even shorter summary, with just three requirements: 'Act justly, love mercy and walk humbly with your God.' Isaiah said it in two: 'Keep justice and act with integrity.' Then came the prophet Amos and reduced them to one: 'Seek God and live.'

The Torah actually has 79,847 words which probably means it would be disqualified from this week's competition. But Rabbi Akiva taught that the greatest principle in Torah is the commandment 'Love your neighbour as you love yourself. I am the Eternal One.'

Not a very exciting storyline, and I'm sure all you young writers will do much better with their efforts. But it certainly has a happy ending – or rather, it would, if everyone chose to follow it.
BBC Playlister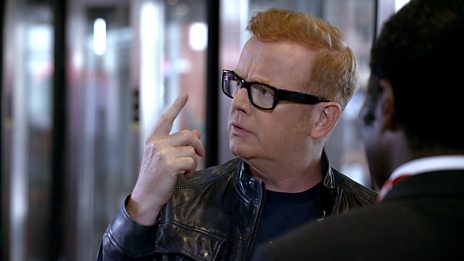 Chris has a song stuck in his head - but what is it? That's why he needs BBC Playlister!
500 WORDS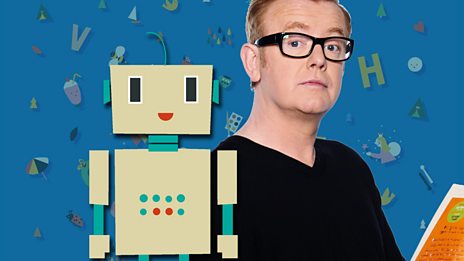 Featuring celebrity videos and top writing tips!
Podcast
Catch up with the latest Breakfast fun with Chris Evans. Hear the best stories and the biggest…