Add music you love and enjoy it with
True Brit (Various Artists), Polygram Tv

(CD Single), Edsel Records

Shades Of Soul (Various Artists), Global Television

Fleetwood Mac - Greatest Hits, Warner Bros

The Beatles

Eight Days A Week

The Beatles - 1, Apple, 8

The Beatles

The Ballad Of John & Yoko

The Beatles - 1, Apple, 11

Bellowhead

Roll The Woodpile Down

Broadside, Navigator Records, 003

Dreamboats And Petticoats Four (Various Artists), Universal, 25

Phil Collins ...Hits, Virgin

Manfred Mann

Do Wah Diddy Diddy

Ages Of Mann, Polygram Tv

A Place On Earth - Greatest Hits, Virgin

Meet Danny Wilson, Virgin

Wizzard

See My Baby Jive

25 Years Of Rock `n' Roll - 1973, Connoisseur

Lawson

Learn To Love Again

(CD Single), Global Talent Records

T. Rex

I Love To Boogie

T. Rex - The Singles As & Bs, Repertoire

I Belong To You, Warner Bros, 1

The Very Best Of Carly Simon, Global Television

The Police

Every Breath You Take

The Ivor Novello Winners, EMI

The Love Songs Album (Various), Universal

Rip It Up (Various Artists), EMI

(CD Single), Parlophone, 1
Pause for Thought

From Rev Rob Gillion, Rector of Holy Trinity Church and St Saviours.

I would like to offer some encouragement to anyone thinking of entering the 500 word story competition. Stories that I have read that have inspired me are those with a strong element of surprise, stories with a twist in the tale.

That was a device that Jesus used in all his parables, such as the Good Samaritan helping a man beaten up in a ditch, would be like a hoodie helping a policeman in trouble today or the story of the prodigal son being hugged by his dad and forgiven.

One author that I would always recommend to young and old alike to read who is a master of the art, of storytelling is Roald Dahl. Well I warm to his work because I have appeared in a few 'Tales of the Unexpected' when I was an actor. I only ever played very small parts, blink and you would have missed me. When you are filming it can be very boring waiting for your fleeting moment, so I always imagined how my character could be the star in the story. I would imagine the moment when I dashed out from the crowd and rescued the damsel in distress, or discovered the missing clue as a bystander which solved the mystery. I have been reading a number of last years entries and noticed that many of the young writers put themselves at the heart of their story. Up front and personal.

The thrill of reading a good suspense thriller or a great story with that big surprise is what keeps us all buying books and watching our favourite thrillers.

But for now, I am looking forward to listening and reading 'Tales of the Unexpected' from our young story tellers.
BBC Playlister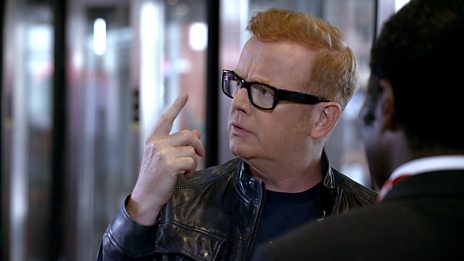 Chris has a song stuck in his head - but what is it? That's why he needs BBC Playlister!
500 WORDS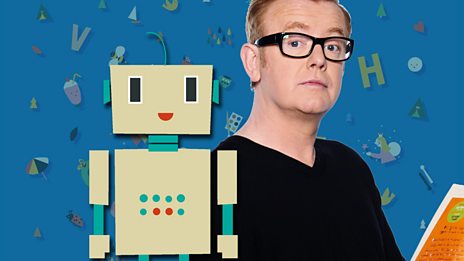 Featuring celebrity videos and top writing tips!
Podcast
Catch up with the latest Breakfast fun with Chris Evans. Hear the best stories and the biggest…