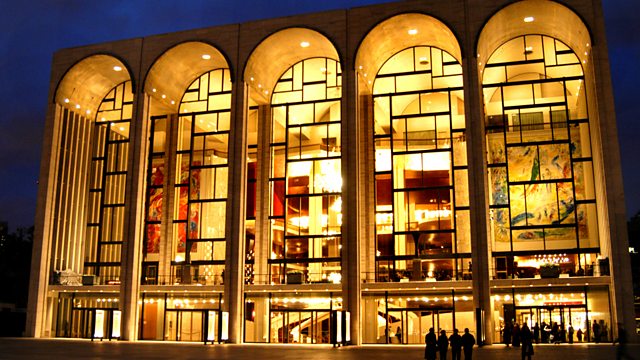 Donizetti's Maria Stuarda
Facts rarely get in the way of a good story in the world of opera and Donizetti's history-based Maria Stuarda is no exception: its dramatic climax is a meeting that never happened. When queens Elizabeth and Mary confront each other, regal pride, years of hatred and mistrust (plus, of course, love-triangle issues) ignite one of Donizetti's most compelling scenes. 'Vil bastarda!' screams Mary Stuart at her cousin once removed. And the opera is full of Bel Canto plums leading up to Mary's final moments before her execution. As ever at the Met, a stellar international cast has been assembled, headed by Joyce di Donato and Elza van den Heever as the regal rivals.
Maria Stuarda, Queen of Scotland ..... Joyce DiDonato (mezzo)
Elisabetta, Queen of England ..... Elza van den Heever (soprano)
Anna Kennedy, Maria's companion ..... Maria Zifchak (mezzo)
Roberto, Earl of Leicester ..... Matthew Polenzani (tenor)
Lord Guglielmo Cecil, Chancellor of the Exchequer ..... Joshua Hopkins (baritone)
Giorgio Talbot, Earl of Shrewsbury ..... Matthew Rose (bass)
Chorus and Orchestra of the Metropolitan Opera, New York
Maurizio Benini, conductor.
Last on