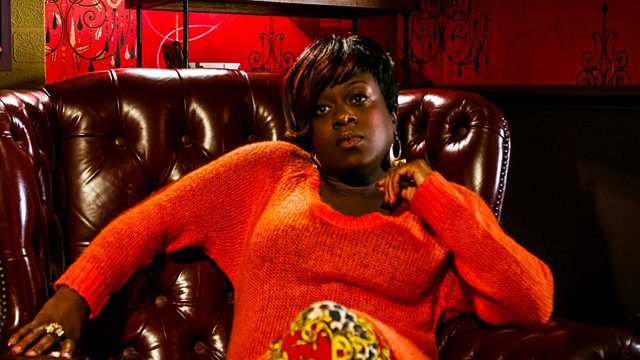 07/01/2013
Ray gives Kim a gold heart necklace - she's disappointed it's not an engagement ring. Denise wants to tell Kim about the kiss, reiterating it was a mistake; Ray and Patrick persuade her otherwise, warning her Kim will only be hurt. Kim confides in Denise her disappointment in Ray's gift, guilty Denise encourages Kim, listing her attributes. Later, Kim tells Ray that she's been speaking to Denise. Jumping to the wrong conclusion, Ray lies that Denise kissed him. In the Vic, furious Kim slaps Denise – she's dead to her.
Joey prepares for his court hearing. Alice demands answers about the night Derek died. Joey admits he wasn't the only one there, leading Alice to seek answers from Max, Jack and Kat. Kat reveals Joey was the only one who wanted to help Derek. Joey's returns from court with a 12 month suspended sentence and driving ban. Alice hugs him as he breaks down about Derek - Joey needs to stop punishing himself.
Kat and Bianca both search for day jobs. Sharon is taken aback when Kat enquires about the cleaning job at R&R. Bianca's interested too, and Sharon sets up a cleaning trial for them both. Kat lands the job but takes pity Bianca and offers to share half of the work. Bianca's thrilled.
Zainab advises Ayesha that the way to a man's heart is through his stomach and wants to sample her cooking. Ayesha's attempts at cooking are disastrous; she's too embarrassed to tell Zainab. Masood helps her salvage the dish and offers some advice about marriage. Later, when Zainab praises Ayesha's cooking, Ayesha's grateful for Masood's help.
A young man, Dexter, approaches Abi, claiming she dropped some money. Abi starts a friendship with Dexter which riles Jay. Later, he watches the Brannings' from afar while holding a photograph of Abi and Lauren – who is he?
Last on
Credits
| Role | Contributor |
| --- | --- |
| Kim Fox | Tameka Empson |
| Denise Fox | Diane Parish |
| Ray Dixon | Chucky Venn |
| Patrick Trueman | Rudolph Walker |
| Joey Branning | David Witts |
| Max Branning | Jake Wood |
| Jack Branning | Scott Maslen |
| Lauren Branning | Jacqueline Jossa |
| Abi Branning | Lorna Fitzgerald |
| Alice Branning | Jasmyn Banks |
| Masood Ahmed | Nitin Ganatra |
| Zainab Khan | Nina Wadia |
| Bianca Butcher | Patsy Palmer |
| Kat Moon | Jessie Wallace |
| Sharon Rickman | Letitia Dean |
| Jay Mitchell | Jamie Borthwick |
| Dexter Hartman | Khali Best |
| Executive Producer | Lorraine Newman |
| Director | Tim Mercier |
| Writer | Sally Abbott |
Shocked Sharon confronts "K"