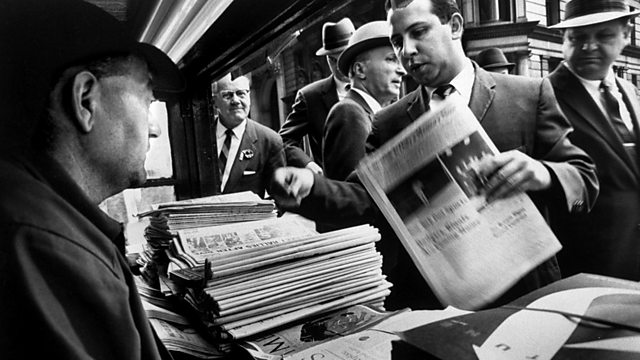 The Glorious Revolution
The 1688 Glorious Revolution was one of the key events in creating the Britain of today.
So much directly or indirectly stemmed from William of Orange's successful invasion and the resultant expulsion of James II - regular parliaments with control over spending, a constitutional (and avowedly Church of England) monarchy, Britain as a great international power with a worldwide empire, the Bank of England and the concept of our National Debt, the rise of Britain as a manufacturing powerhouse, and much more. All because James II dared to try and turn Britain back into a Catholic nation with absolute rule, on the model of Louis XIV of France.
The famous, yet still not widely appreciated story of the Glorious Revolution, is the subject of this Random Edition. Peter Snow uses the jumble of short stories which tumble out of the Universal Intelligence newspaper for December 11th 1688 to describe how the Dutch Prince William of Orange landed a multinational army at Torbay to counter James's Catholic ambitions and promote parliament's cause - but also to ensure that this country was on the 'right' side in the war against Louis XIV, who had ambitions to control vast swathes of Europe.
The programme visits Torbay to describe the arrival of the vast invasion fleet and various points on William's route into London. Why did James run away from fighting a 'Battle of Salisbury Plain', leaving the paltry 'Battle of Reading' as a substitute?
Peter Snow also visits several key London sites, from the spot which saw James take to the Thames and flee into exile in France, to the Guildhall where moves were made to create a new understanding between parliament and the crown.
Produced by Andrew Green
An Andrew Green production for BBC Radio 4.
Last on