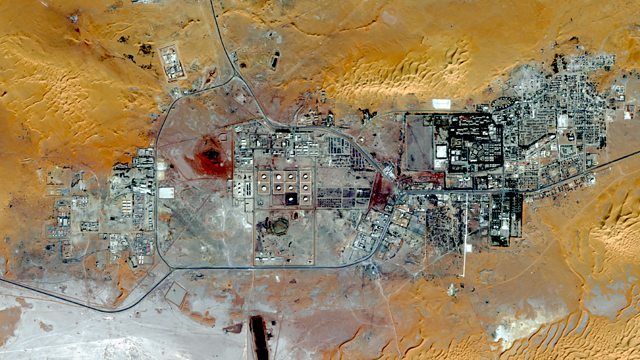 18/01/2013
Morning news and current affairs with James Naughtie and Justin Webb, featuring:
0751
Lance Armstrong admitted last night that he could not have won the Tour de France seven times without performance-enhancing drugs. Nicole Cooke, world champion and Olympic gold medal-winning British cyclist who won the Tour de France twice, and Michele Verrokken, founding director of Sporting Integrity, examine doping in the sport.
0810
UK officials are waiting to learn the fate of a number British hostages held by militants at a gas plant in Algeria, amid fears of multiple casualties after the military attacked the compound. Nick Robinson, the BBC's political editor looks at the political and implications of the situation and Nick Butler, the former head of BP strategy, examines how this could have happened and how it incidents like it can be prevented in the future.
0817
An update on the snow fall in the UK.
0820
The TS Eliot Prize for poetry has gone to the American Sharon Olds for a collection - Stag's Leap - that tackles the subject of the end of her marriage, the pain that followed, and her eventual, slow recovery. Gillian Clarke, the national poet of Wales, and by Sarah Churchwell, professor of American literature at the University of East Anglia, discuss whether it is better to wait before you write poetry about heartbreak.
0826
Sports news with Rob Bonnet.
0830
As sporting confessions go, Lance Armstrong's has been one of the longest in coming. But despite all the speculation in the last few days the interview that he did with Oprah Winfrey, screened in the United States overnight, was still dramatic. David Bond, the BBC's sports editor, and John Fahey, world Anti-Doping Agency chief executive, examine the prospects for Mr Armstrong's future.
0838
Business news with Simon Jack. Are Japan's companies "in retreat"?
0840
The figure revealed this week of the tiny number of top rate taxpayers in Wales - only 4,000 people out of a population of three million - is part of a picture of economic difficulty in the country. Leader of Plaid Cymru, Leanne Wood, examines whether future of Welsh devolution suggests that Cardiff should get more power.
0845
More than 50 people who have taken part in trials for new drugs have written to the European Medicines Agency to complain about the failure to publish the results. Sir Iain Chalmers, a long time campaigner for open data, and Steven Whitehead, chief executive of the Association of British Pharmaceutical Industry, debate whether data should be published.
0850
Figures show China's economic growth has continued to slow down. The BBC's Beijing correspondent Damian Grammaticas explains, from the industrial town of Wuhan in central China, that in 2012 China's economy grew at 7.9%, slowing for a second year running.
Last on
Life Inside 'Islamic State': Diaries
Today: Friday 18 January, 2013
Good morning. The fate of as many as twenty British hostages is still unknown after Algerian forces launched an attack to free them. The disgraced cyclist, Lance Armstrong, has admitted using drugs. And schools and transport are disrupted by snow.
See more live updates