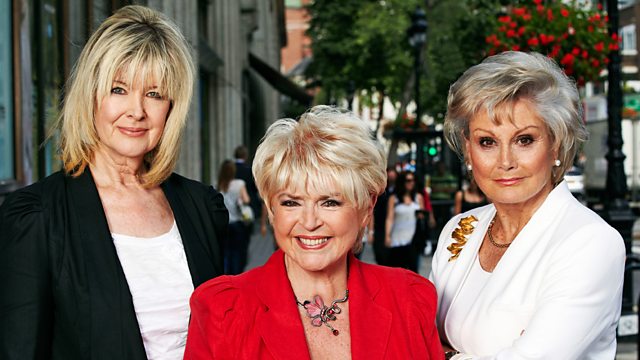 Gloria Hunniford, Angela Rippon and Julia Somerville present a special week of programmes from the Canary Islands investigating disastrous holidays around the world.
Today the team investigate how holiday emergencies are resolved, spending a day with the British Consulate in Tenerife, and meeting a family struggling to find anyone to take responsibility for a devastating accident that's changed their daughter's life forever. Plus, how a couple's dream honeymoon at sea ended with the bride in hospital, the difficult choice you may face if a disaster like superstorm Sandy hits your holiday destination, and why it could be you that ends up paying the costs of a stolen phone abroad.
Last on
Tips on energy bills, loans, pensions, PPI, banking, debt and much more (PDF, 1.04 MB).
How to avoid big mobile bills when you return from holiday…
At Rip Off Britain we're inundated with letters from viewers who have had shockingly high mobile phone bills when they've returned from their holidays.
 
So how can YOU avoid getting landed with one?

We spoke to communications regulator OFCOM who had the following advice. 

Keep your phone as safe as your wallet…. It's a valuable asset.
Make sure you lock it when not in use and be aware when using it in public.
Password protect it.
Make a note of your IMEI number and phone provider's contact details should you need to report your phone as lost or stolen.
If you think you have lost your phone or had it stolen, immediately report it to both the police and your phone operator and get a reference number. 
Make sure your operator suspends the service (you can always ask for this to be reversed if you later find your phone).
Consider barring calls to international and premium rate services numbers to limit the usefulness of your phone to a thief.

If you are planning to travel outside of Europe, it is especially important to check roaming prices BEFORE you go as they can be much higher.

Wherever you go, your phone company should send you a text when you turn your phone on abroad telling you how much it will cost to use your phone while you are there.
Wherever you go, you should also be protected by a limit on data roaming of 50 euros (your operator will tell you when you get near this and when you reach it) unless you opt out of this.
Check prices for using data before you go. If you are a frequent traveller, shop around for those that offer the best roaming bundles.

If you are thinking of taking out a roaming bundle, check how much you will be charged per MB if you exceed it and if you will be alerted when you have reached the bundle amount.  Be wary as data may revert to standard rates which may be much higher than the discounted ones that a bundle may provide.

Use local WiFi hotspots in the countries you are visiting instead of mobile internet. If you are unsure how to do this, refer to your handset manual or speak to your provider. Make sure you have correctly logged on to use the local WiFi

When outside Europe you might be charged when someone else leaves a message on your voicemail (as well as when you pick the message up). Speak to your operator if you want to switch voicemail off before you leave to avoid these charges.

Turn off data roaming on your smartphone or tablet computer. The user manual should explain how to do this. Alternatively, speak to your provider.

It is also possible to buy an international SIM card or dongle from a specialised provider, which may offer lower prices when travelling in a variety of different countries.

You could consider buying a local pay-as-you-go SIM card or a local laptop dongle in the country that you visit, so that you pay local prices. This may be especially worthwhile for people who frequently visit the same country

You can run up a big bill without consciously using your phone.

Many smartphones or tablet computers will have applications which automatically search for online updates whenever the device is on.
So unless you turn off data roaming before you go abroad, these devices could be inadvertently downloading in the background throughout your stay.
Specific measures have already been introduced to tackle bill shock within the European Union.  On July 1st 2012, new rules were also introduced to help protect consumers from running up excessively high bills when using their phones abroad outside the EU, where roaming charges can be much higher.
Wherever you travel abroad, your phone company should send you a text when you turn on your phone to let you know how much it will cost to use your phone in the country you are visiting
Click this link to find more information on call, text and data charges abroad, as well as advice on how to avoid running up a large mobile bill.
For more information about mobile phone charges both in the UK and abroad go to OFCOM.
Credits
| Role | Contributor |
| --- | --- |
| Presenter | Gloria Hunniford |
| Presenter | Angela Rippon |
| Presenter | Julia Somerville |
| Executive Producer | Rob Unsworth |
| Series Producer | Matthew Laza |