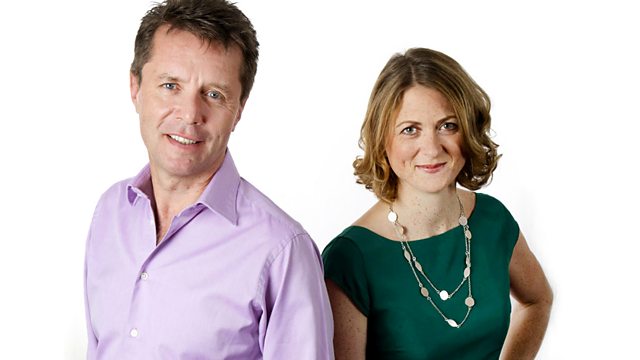 14/01/2013
Nicky Campbell and Rachel Burden with all the day's news and sport - today, the government prepares to announce what it's calling the biggest changes to the state pension for a generation, British films have a good night at the Golden Globes in Los Angeles - and we hear why Julie Burchill is under fire from the transgender community - as she describes them as "bewetters in bad wigs".
Last on
Challenge Andy: Quantitative Easing explained - in 30 seconds.
If the economy's like your car, when it overheats - and threatens inflation - you hit the brakes by TIGHTENING monetary policy, raising interest rates so it costs more to borrow and people spend less, slowing the economy down.
But if you're juddering to a halt you EASE off the economic brakes to get more credit flowing. You can cut the PRICE of money by slashing interest rates. Or boost the QUANTITY of it - by creating billions at the stroke of a Bank of England keyboard to buy assets from the banks.
With cash flowing in, the banks SHOULD lend more - if they're not busy beefing up their finances. But taking your foot off the brakes doesn't mean your car will speed up.