Tips on energy bills, loans, pensions, PPI, banking, debt and much more (PDF, 1.04 MB).
If things go wrong.... What kind of protection will you have?

We all want our holidays to run smoothly and be problem free but what if they aren't?

 

What financial protection will you have should your flight company go out of business?

Who will pay the medical bills if you have an accident or injury?

Who would you turn to? Well the answer lies in what kind of holiday you have booked.

We spoke to Lorna Cowan, Which? travel expert, who explained more.

 

A package holiday gives you more rights than any other holiday because it is covered by the 1992 Package Travel Regulations (PTR).

This means you have legal rights about what will be provided and you will get your money back if your holiday cannot be provided or a company involved goes bust. The package tour operator also has responsibility for the safety of the hotel and transport it provides

 

Packages and ATOLS.

Companies selling package holidays involving a flight are now required to hold an Air Travel Organiser's Licence (ATOL), which means you will be refunded if you can't take your holiday because a firm goes bust, or brought home if a company fails while you are abroad.

 

The arrival of online travel agents and no-frills airlines meant it was becoming possible for travel firms to sell customers flights, accommodation, car hire and other holiday elements without providing ATOL protection or taking on the health and safety liabilities of the PTR because they argued they had not sold a package

 

Rights under ATOL

The ATOL system was reformed on 30 April 2012 so that companies selling flights with accommodation and/or car hire would have to provide ATOL protection. These reforms increased the number of holidays that will be covered by ATOL and be financially protected, but they do not mean that every holiday with an ATOL will be a full package giving customers all the rights under the PTR.

 

ATOL information

From 1 October 2012, travel companies must give an ATOL certificate to each customer stating what level of protection the customer has bought.

There are three levels of protection and the certificate should state which level. 

 

One level is a full package with all the rights under the Package Travel Regulations. 
Another is a Flight Plus holiday:  to qualify for Flight Plus ATOL protection, the customer has to ask the retailer for the flight and/or accommodation on the same day, or within a day of each other. It does not matter which is requested first. The timing is judged on when the customer makes the request, not when the booking is made.
And a third is a Fight-Only Atol, when the customer has bought only a flight from a retailer that is not an airline.

 

If you want to find out more about what protection you'll have when travelling abroad, then www.which.co.uk, has more information.
Holiday Advice Videos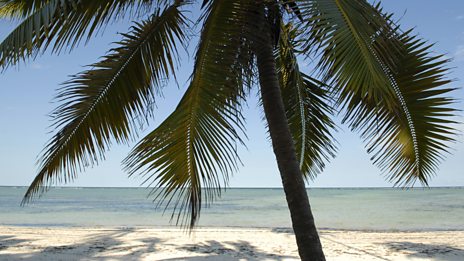 Make sure you don't get shortchanged when you travel abroad.